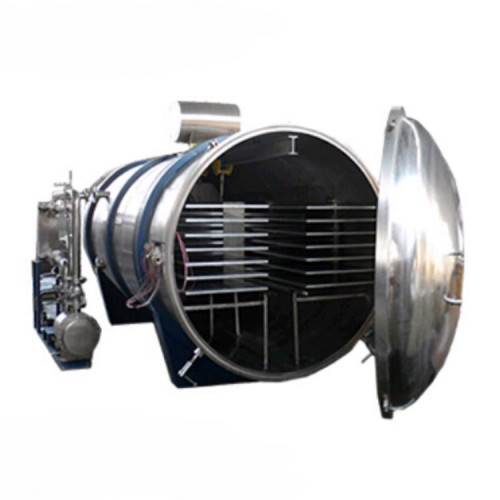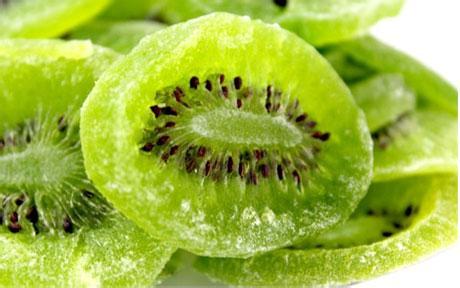 LTDG Good Quality Fruit Freeze Drying Machine / Freeze Drying Machine lyophilizer Vacuum Freeze Dryer
Item specifics
Power

380V/50HZ
Power consumption

140kw
Chamber material

SUS304/δ5mm
Geometry Box

Horizontal barrel type
Power Units

3.7+3.7+2.2=9.6kw
The type and number of vacuum pump

ULVAC,Japan
Direction of opening door

open  right (the user can choose)
The roughness of chamber and door

Ra≤0.6μm
Insulation material

Rubber insulation board/δ70mm
Total weight

3800kg
Description
home freeze drying machine fruit freeze dryer food vacuum dryer


Summary of freezing drying equipment:
The vacuum freezing and drying technology is currently the most advanced dehydrating processing technology in the world.Compared with the commonly used drying method, the freeze dried food produced by lyophilizer features long period of quality assurance, good re-hydration nature, good-looking color, good flavor, taste and high content of nutritious components the dried food basically remains unchanged in its volume and shape,looks like sponge and has no shrinking.
Brief introduction of freezing drying equipment.
LTDG- series lyophilizers are consisted of food pre-freezing system, freezing and drying pot, heating system, vacuum system, refrigerating system, material conveying system and control system, etc.
The vacuum system adopts the combination of water-sealed pump and oil-sealed pump. The way of heating is closed water circulation heating. And the condenser is placed inside heating tank besides the heating plates. Of course, it can be customized according to the practical condition, for example, placed above the drying pot.
Application of freezing drying machine
Freezing drying machine can be widely used in various fields, such as vegetables, fruits, condiments, seafood, biological products, medicine, beverage, specimen, etc.
Food industry:
drying vegetables,meet,fish,condiment instant food and specialty,etc.keeping the food's original fresh look,smell,taste,shape.The freeze-dried products can regain water completely and can be easily longer stored and less-costly transported.
Nutrition and health care industry:
Vacuum freeze-dried nurture products such as Royal jelly,ginseng,terrapin,rainworm, etc ,keep the final products are more natural original.
Pharmaceutical industry:
Vacuum freeze-drying can be used in the drying of chinese and western leechdom such as blood serum,blood plasma,bacterin,enzyme,antibiotics,hormone etc.
Biomedicine reserch:
Vacuum freeze-drying can long-termly store blood, bacteria,artery,bones,skin,cornea,nerve tissue and organs etc which can regain water and rebirth completely.
Others:
Producing adiabatic ceramic in space industry;storing of specimens and relic in archaeological industry.
Working principle of freezing drying machine
The vacuum freezing and drying machine is a drying method which can sublime the moisture in hydrous materials from solid state to gas state, under low temperature freezing and vacuum condition, after the materials are subjected to the pre-treatment, so as to remove the moisture and preserve the materials.