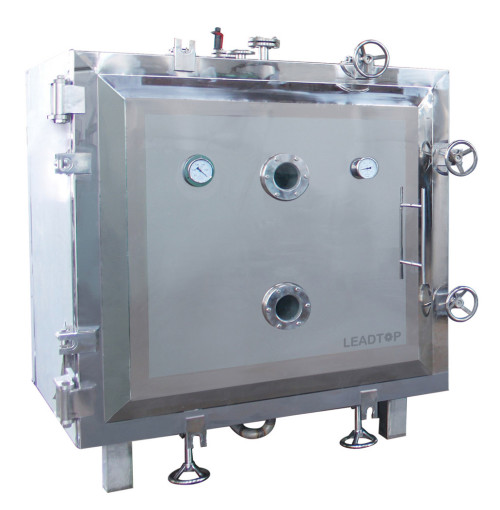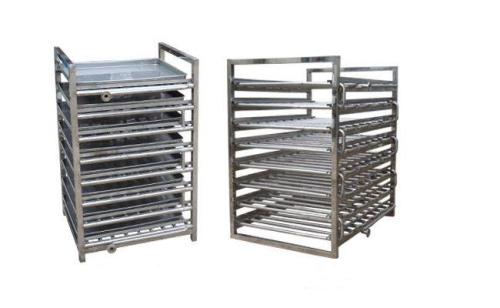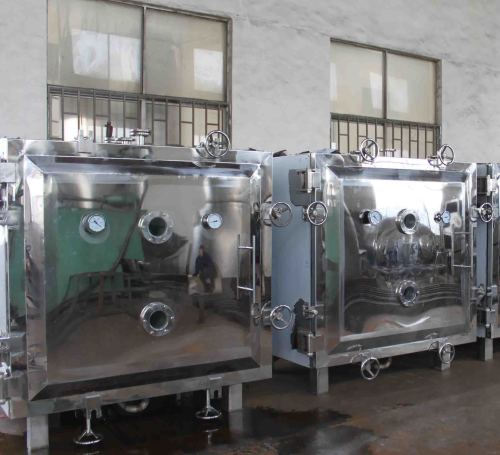 FZG-48 Rectangular Vacuum Drying Machine for food herbs with low temperature
Item specifics
Tray Holder Layers

12
Distance between layers

122
Tray Size (mm)

460*640*45mm
Tray Quantity

48pcs
Inner pressure (MPa)

<0.784
Heating Temperature ℃

35—150
Vacuum Rate (MPa)

≤0.097
Water Evaporation Rate (kg/h)

101kg(under -0.1MPa and 110℃) 60-80kg (under -0.1MPa and 70℃)
Vacuum Pump and Power

SK-3 5.5kw (without condenser) 7.5kw (with condenser)
Machine Weight

3200kg
Description
FZG-48 Rectangular Vacuum Drying Machine for fruit food herbs powder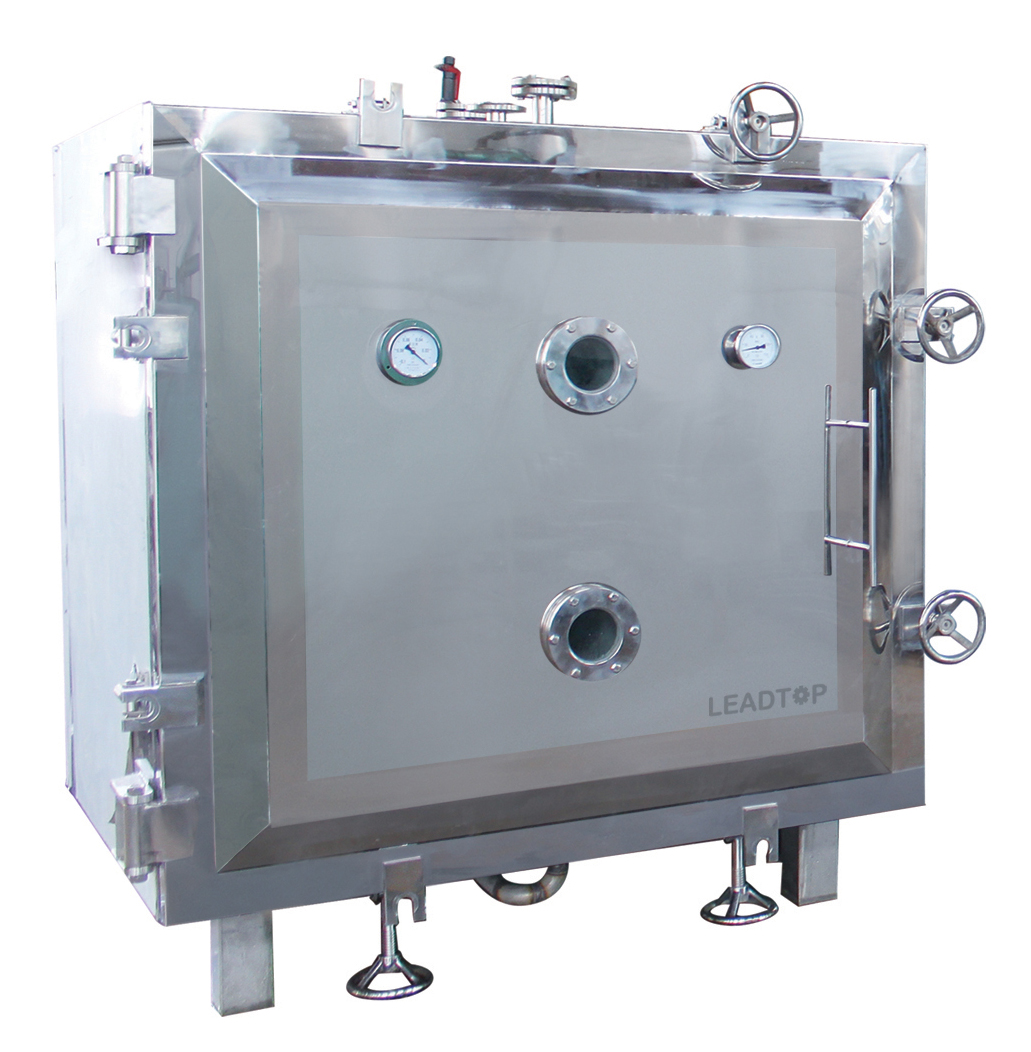 Working Principle and Main Features:
1. The machine adopts vacuum pump for sucking the air and moisture from the inner machine, make the raw materials are under vacuum situation for heating and fast drying.
2. When the temperature is fixed, and increases the vacuum rate of the inner machine, it will help to make the drying more faster.
3. When the temperature is fixed, and increase the vacuum rate, it will also make the drying faster.
4. If increase both vacuum rate and temperature degree, then the drying speed will be faster.
5. The machine can be equipped with condenser for Solvent recovery which contains in raw materials.
Usage of Machine:
This machine special for drying of the raw materials which are easily damaged under high temperature. Because the machine is low temperature in vacuum situation drying.

If sterilized before drying,

there

will never get other object or

bacteria

contains in raw materials.

This machine is widely used in Chemical,

pharmaceutical

, food and electronic

industry

, because of its low temperature drying never destroy raw materials.
Main Technical Data:
Name

Model

FZG-48

Inner Size(mm)

1500*1400*1850mm

Outter Size (mm)

1924*2063*2153mm

Tray Holder Layers

12

Distance between layers

122

Tray Size (mm)

460*640*45mm

Tray Quantity

48pcs

Inner pressure (MPa)

<0.784

Heating Temperature ℃

35—150

Vacuum Rate (MPa)

≤0.097

Water Evaporation Rate (kg/h)

101kg(under -0.1MPa and 110℃)

60-80kg (under -0.1MPa and 70℃)

Vacuum Pump and Power

SK-3 5.5kw (without condenser)

7.5kw (with condenser)

Machine Weight

3200kg
Machine Pictures: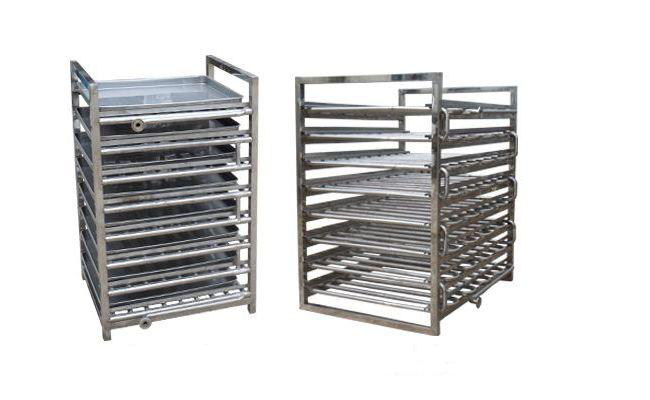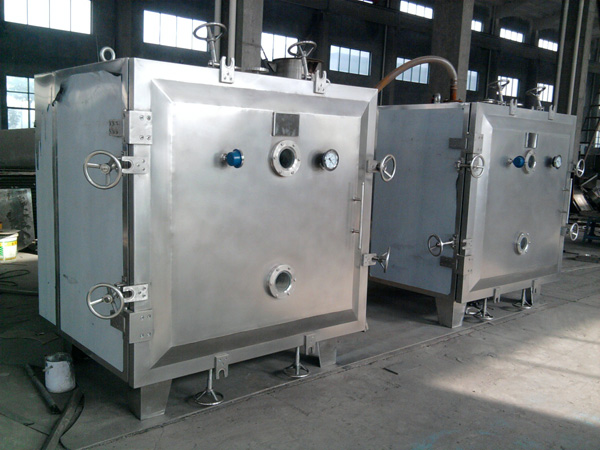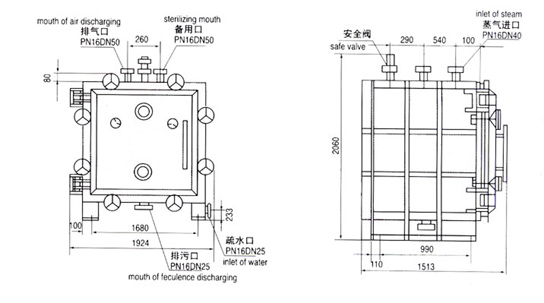 Finished Product: