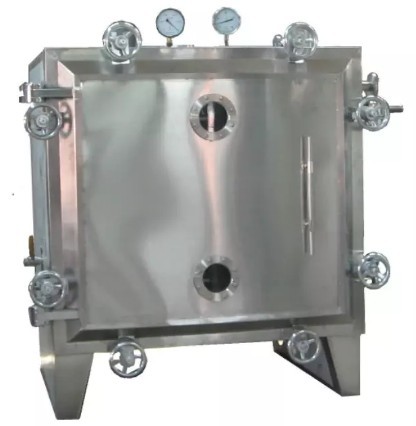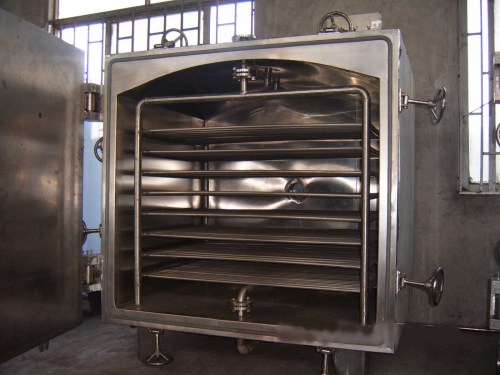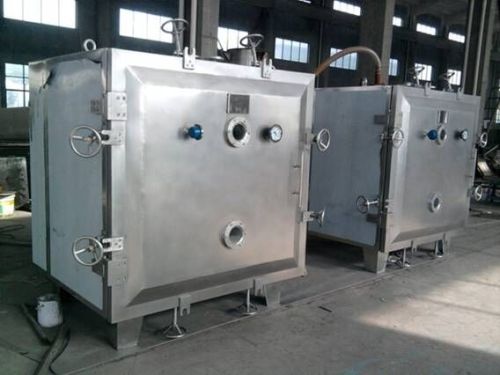 FZG-8 Square Fruits and vegetables vacuum drying machine / vacuum drying oven
Item specifics
Tray Holder Layers

5
Distance between layers

122
Tray Size (mm)

460*640*45mm
Tray Quantity

8pcs
Inner pressure (MPa)

<0.4
Heating Temperature ℃

35—150
Vacuum Rate (MPa)

-0.1
Water Evaporation Rate (kg/h)

14kg(under -0.1MPa and 110℃) 8kg (under -0.1MPa an
Vacuum Pump and Power

SK-2 2kw (without condenser) 3kw (with condenser)
Machine Weight

1000kg
Description
FZG-8 Square Fruits and vegetables vacuum drying machines / vacuum drying oven


FZG-8 includes: 8 pcs of Trays.
Product Description:
It is suitable for drying heat sensitive raw materials that can decompose and polymerize and metamorphose at high temperature .It is wide used in pharmaceutical , chemical ,foodstuff electronic industries.
Vacuum drying is to put raw material under the state of vacuum for heating and drying. If use vacuum to pump air and humidity out, the dry speed will be faster.
Note: if use condenser, the solvent in raw material can be recovered. If the solvent is water, condenser might be canceled and the investment and every could be saved. it use SK series water ring vacuum pump sets, condensate can not be used and the investment could be saved.
Principle:
Vacuum drying is a process in which materials are dried in a reduced pressure environment, which lowers the heat needed for rapid drying. It does not take place in a true vacuum, despite the name. Devices used for this process are known as vacuum driers, and can vary in size from small units designed to fit on kitchen counters to massive rooms which are used to handle things like timber products.
Drying involves reducing the moisture in an object, and is done in environments where the air is drier than the object being dried, which encourages moisture to evaporate out. This is often accomplished with heat to reduce the humidity of the air, but in a vacuum drier, the temperature does not need to be as high, and the drying is often faster. It's also possible to achieve a very high level of dryness, which may be desirable in some cases.
Technical Parameters:
Name

Model

FZG-8

Inner Size(mm)

1500*1060*1220mm

Outter Size (mm)

1924*1720*1513mm

Tray Holder Layers

5

Distance between layers

122

Tray Size (mm)

460*640*45mm

Tray Quantity

8pcs

Inner pressure (MPa)

<0.4

Heating Temperature ℃

35—150

Vacuum Rate (MPa)

-0.1

Water Evaporation Rate (kg/h)

14kg(under -0.1MPa and 110℃)

8kg (under -0.1MPa and 70℃)

Vacuum Pump and Power

SK-2 2kw (without condenser)

3kw (with condenser)

Machine Weight

1000kg
Machine Pictures: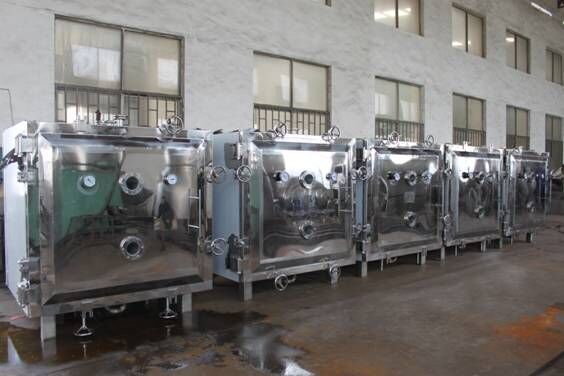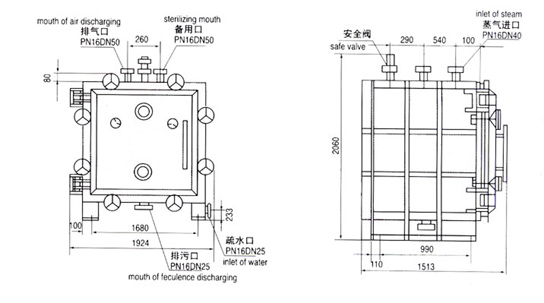 Main Part List of Machine: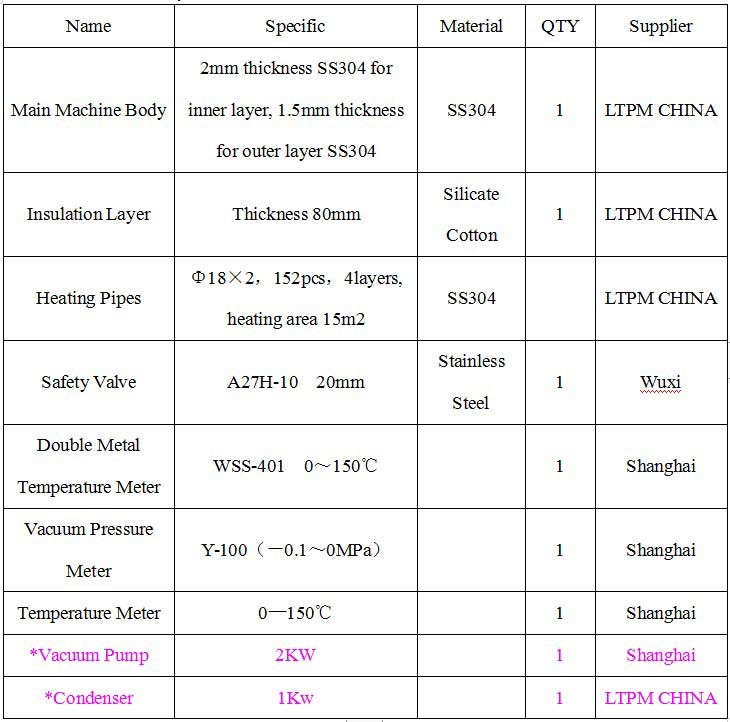 Finished Product: