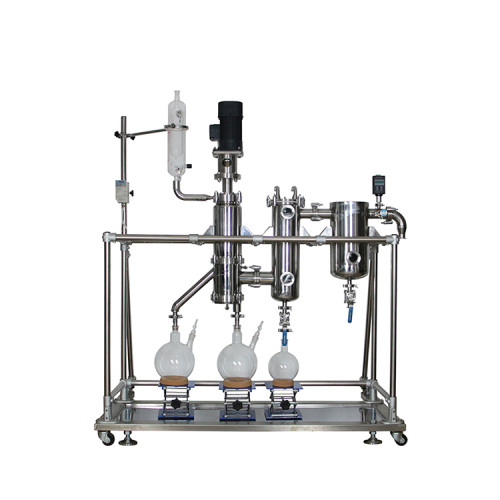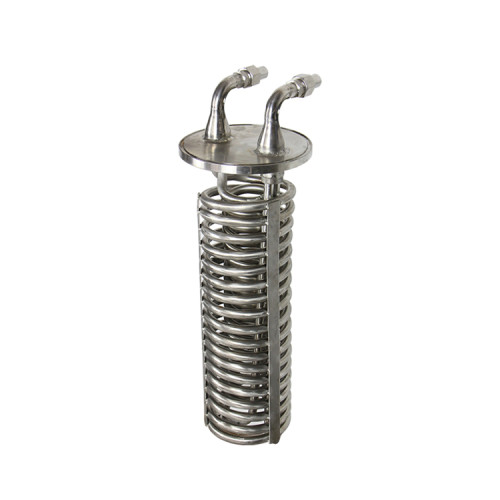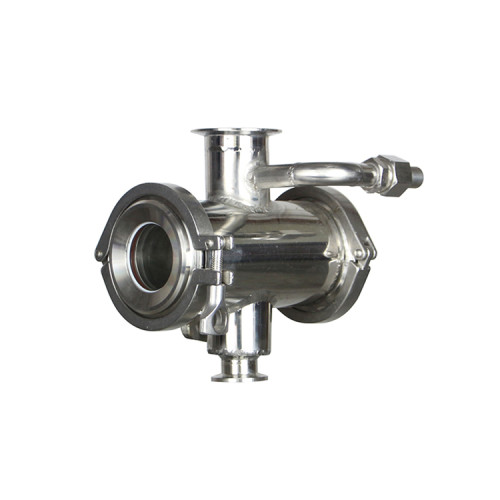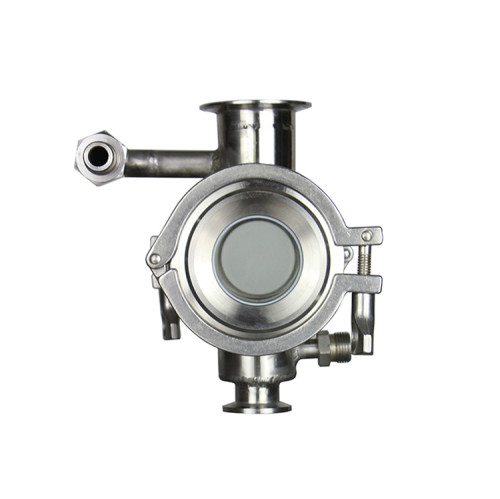 LTSP-10 Low Temperature Hemp CBD Oil Purifier Purification machine
Item specifics
Model

LTSP-10
Evaporation Area m2

1
Feeding Rate L/h

150-120
Feeding Method

High-precision gear pump
Receiving Method

Continuous discharge pump
Equipment Height(mm)

4250
Max Speed(rpm)

50-350
Operation Temperature

Up to 350C
Vacuum Level(mbar)

Low to 0.001 mbar
Feeding Mode

Gear pump for automatic and continuous feeding
Description
LTSP-5 Hemp CBD Oil Short Path Extractor Distillation Equipment
LTSP-10 Low Temperature Hemp CBD Oil Purifier Purification machine

Brief Introduction:
Molecular distillation is considered as the safest mode of separation and to purify the thermally unstable molecules and related compounds with low volatility and elevated boiling point.
One example is that, Molecular Distillation is applied for creating a high value clear distillate from Plant Oil Concentrates, for example, refine hemp concentrates into a golden clear distillate that can be infused into a variety of edible products or fine oils to be used in vape cartridges or other products.
LTPM CHINA specializes in manufacturing professional distillation equipment. Especially, we offer a wide range of glass and stainless steel molecular distillation equipment (wiped film evaporator) and customized services such as 2-stage or multi-stage system.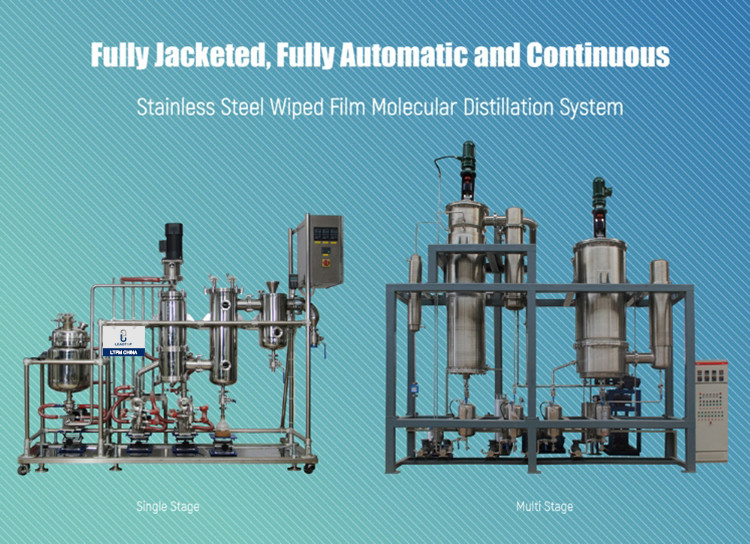 Structure Display: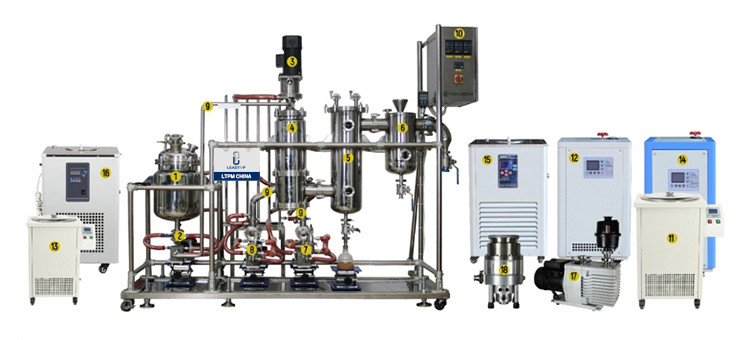 Technical Data:
Turnkey Solution for Stainless Steel Molecular Distillation

Model

LTSP-1

LTSP-2

LTSP-5

LTSP-10

LTSP-15

LTSP-20

LTSP-30

LTSP-50

Evaporation Area m2

0.1

0.2

0.5

1

1.5

2

3

5

Feeding Rate L/h

1-15

5-25

10-60

50-120

60-180

100-200

100-300

200-500

Feeding Method

High-precision gear pump

Receiving Method

Continuous discharge pump

Equipment Height(mm)

2100

2650

3100

4250

4500

5000

6200

7500

Max Speed(rpm)

50-350

Operation Temperature

Up to 350C

Vacuum Level(mbar)

Low to 0.001 mbar

Feeding Mode

Gear pump for automatic and continuous feeding

Collection Mode

Gear pump for automatic and continuous collection
Details Decide Everything:
Client Case:
Application in Plants Oil Distillation:
Certificate:
Our Customers:
Exhibitions:
1.we have seven technicians who gets passport ready to travel all over world to offer service to you.
2.We have 24hours hot line for Technical Support.
3.We get 18hours internet line for technical support.
4.Video camera in workshop to help you adjust and solve machine problem in working situation.
If you are interested in our machine, please feel free to contact us!