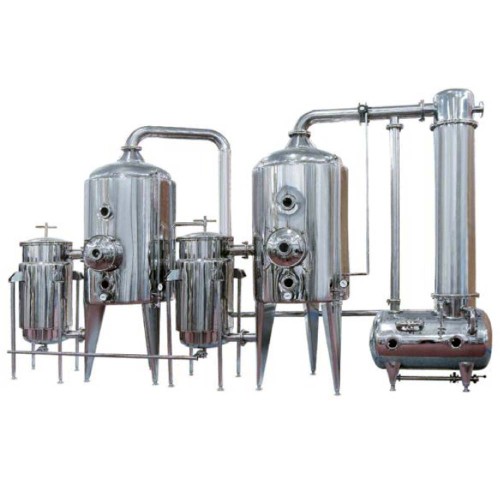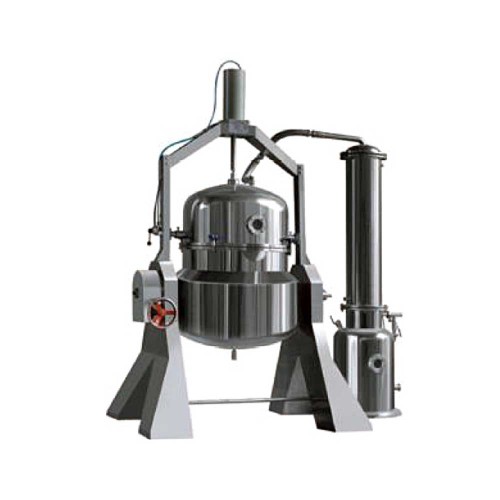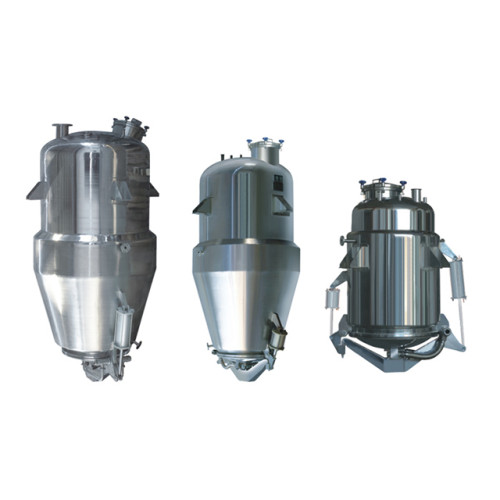 LTN-0.5/125 Factory Selling small coconut sunflower stevia seed oil fruit extraction machine
Item specifics
Model

LTN0.5/125
The volume of extracting (m³)

0.5
The work temperature of extracting and concentrati

Water: 50-90°C Alcohol: 40-80°C
Raw Material Input Capacity (kg)

50-70
Capacity of Concentrating Evaporator

100kg-125kg/hour
Steam Consumption

280kg/hour
Water Circulation Capacity

15-25T
Power of Vacuum Pump

4kw
The time of extraction (h)

8
Concentrate density (%)

1.2-1.35
Description
LTN-0.5/125 Factory Selling small coconut sunflower stevia seed oil fruit extraction machine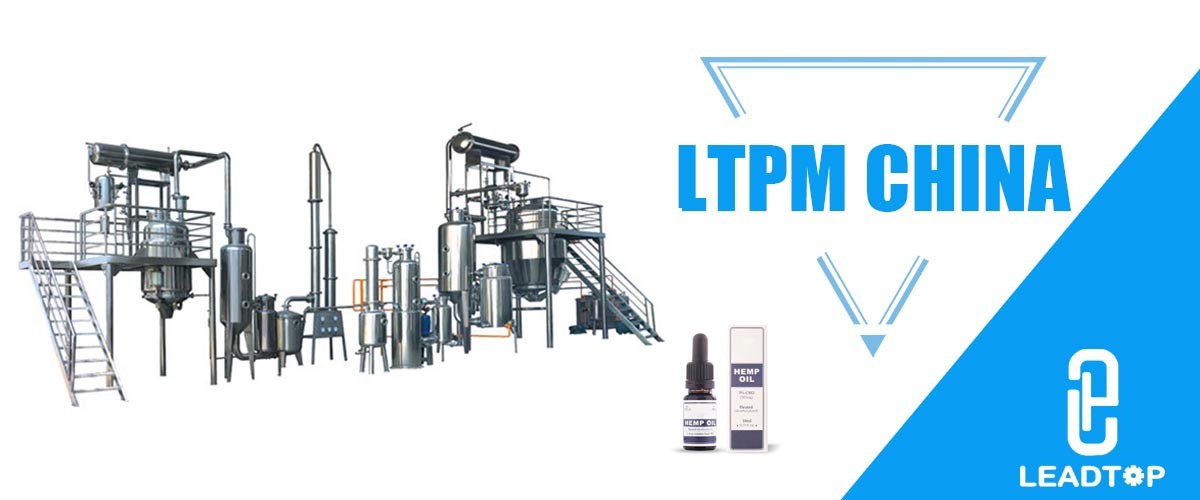 Application:
An extraction device for leaching the polypeptide active substance in the bones of healthy pigs or fetal calves by steam extraction or likewise. It is used in medicine, bio-pharmaceutical and health care products industries, and has the advantages of high efficiency and convenient operation.


Extraction:
Water and traditional Chinese medicine are put into the extraction tank, and steam is supplied to the interlayer. After boiling in the tank, the steam is reduced and kept boiling. If the closed extraction is required, cooling water is required to cool the vaporized body and return to the extraction tank to maintain circulation and temperature.
The drug and ethanol are first added to the tank at a certain ratio, and then the interlayer steam must be sealed, and the cooling water is turned on to reduce the heating steam when the tank reaches the required temperature, so that the cooled alcohol can be refluxed. In order to improve the efficiency, the pump can be forced to circulate, so that the liquid medicine is pumped out from the bottom of the tank and returned to the tank at the upper return port of the tank. The stainless steel extraction tank is provided with a distributor, so that the reflux liquid can be uniformly returned to the tank to release the channel flow.
2.Oil Extraction (Organic Solvent Extraction):
Add the Chinese medicine containing volatile oil to the extraction tank, the circulation valve of the oil separator is opened, the bypass return valve is closed, and the steam valve is opened to reach the volatilization temperature, and the cooling water is turned on for cooling, and the cooled liquid should be kept in the separator. and shall be maintained with certain Liquid level difference makes it separate


Extraction Tank: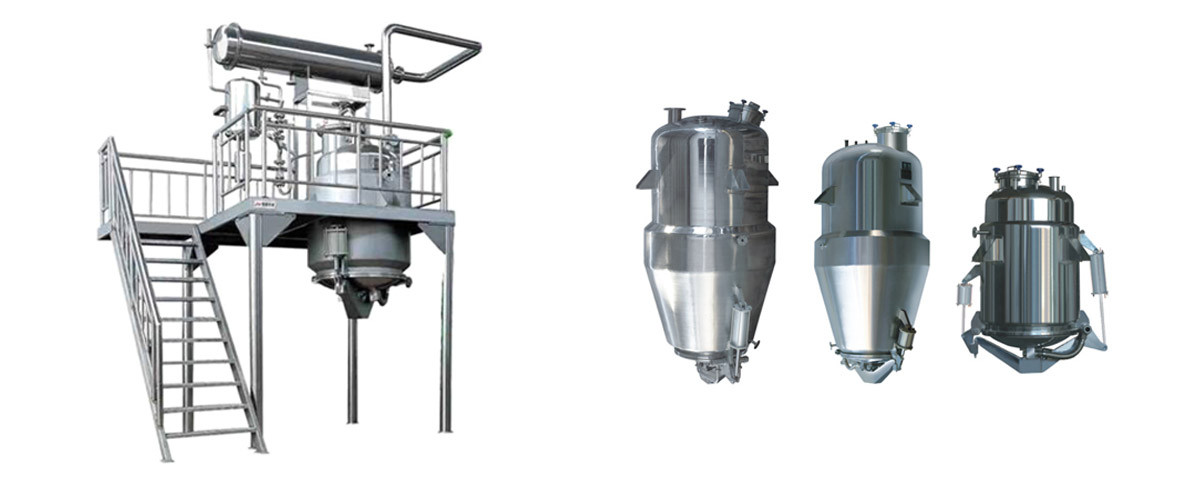 Reactor:

Concentrator: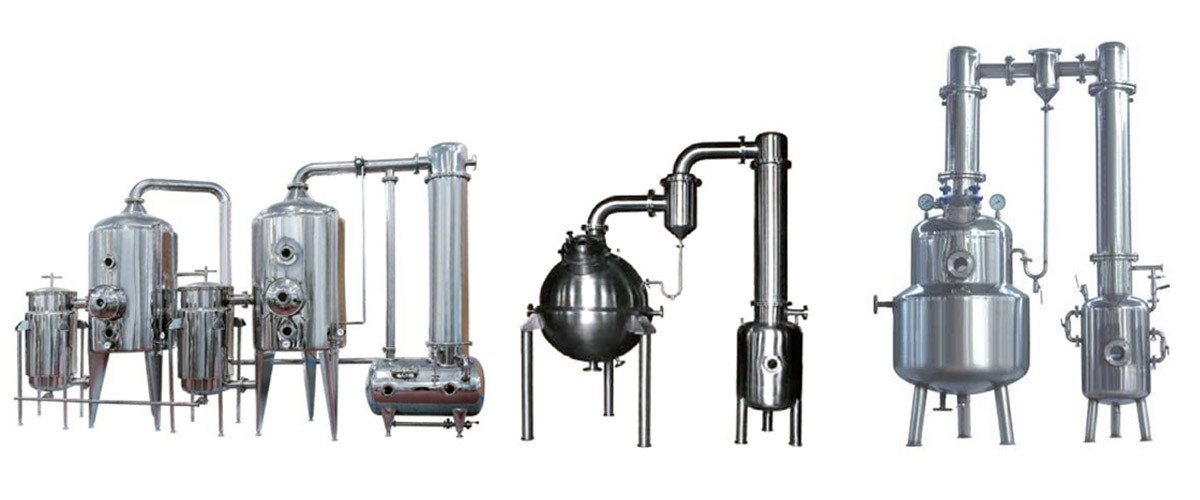 Machine Data:
| | |
| --- | --- |
| Model | LTN0.5/125 |
| The volume of extracting (m³) | 0.5 |
| The work temperature of extracting and concentrating (°C) | Water: 50-90°C Alcohol: 40-80°C |
| Raw Material Input Capacity (kg) | 50-70 |
| Capacity of Concentrating Evaporator | 100kg-125kg/hour |
| Steam Consumption | 280kg/hour |
| Water Circulation Capacity | 15-25T |
| Power of Vacuum Pump | 4kw |
| The time of extraction (h) | 8 |
| Concentrate density (%) | 1.2-1.35 |
Finished Products: