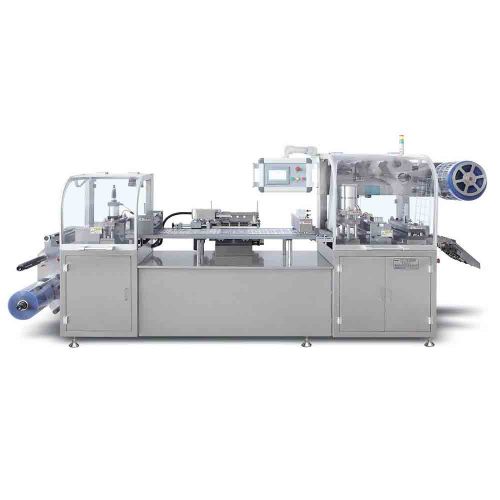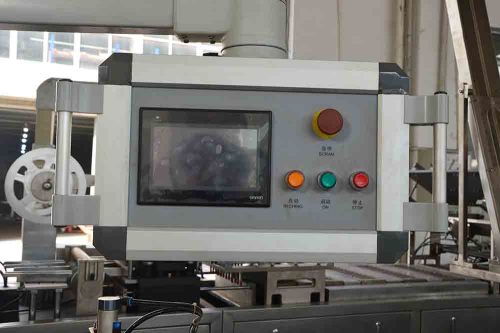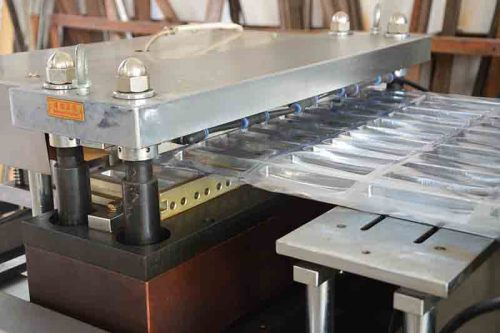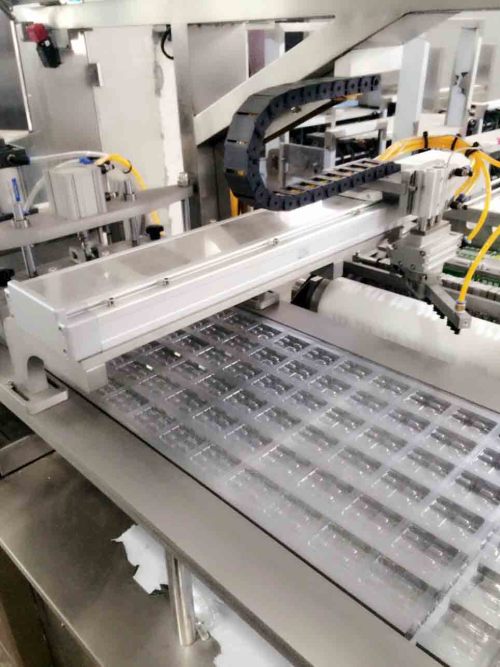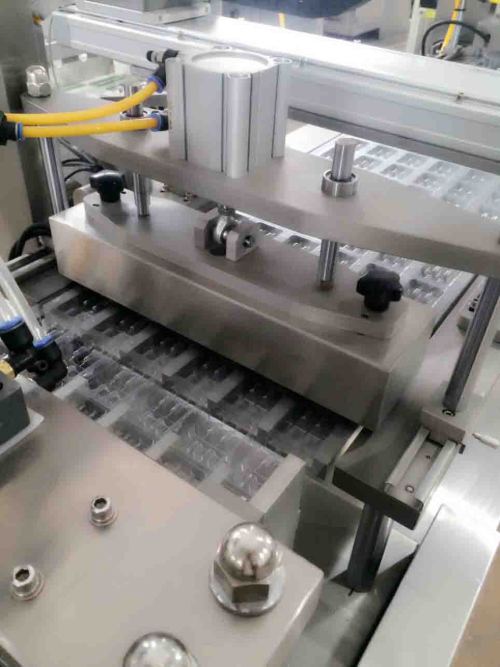 DPP-250P High Efficient Automatic pill syringe Blister Packing Machine
Item specifics
Model

DPP-250P
Punch frequency

15-25 cut/min
Sheet quantity per cutting

4 sheets per cutting
Capacity (pages/hour):

60-100 sheets per minut(3600-6000 sheets per hour)
Max. Forming area and depth

355 x 175 x30mm
Adjustable range of stroke

60 - 175mm
Air compressor

≥0.22m3/min (self -prepared)
Power supply:

5.5kW, AC 380V or 220V
Total Power

11Kw
Rated frequency

50Hz
Air pressure

0.6-0.8Mpa
Dimensions

4800 x 750 x 1650mm
Weight

1,800kg
Description
DPP-250P High Efficient Automatic pill syringe Blister Packing Machine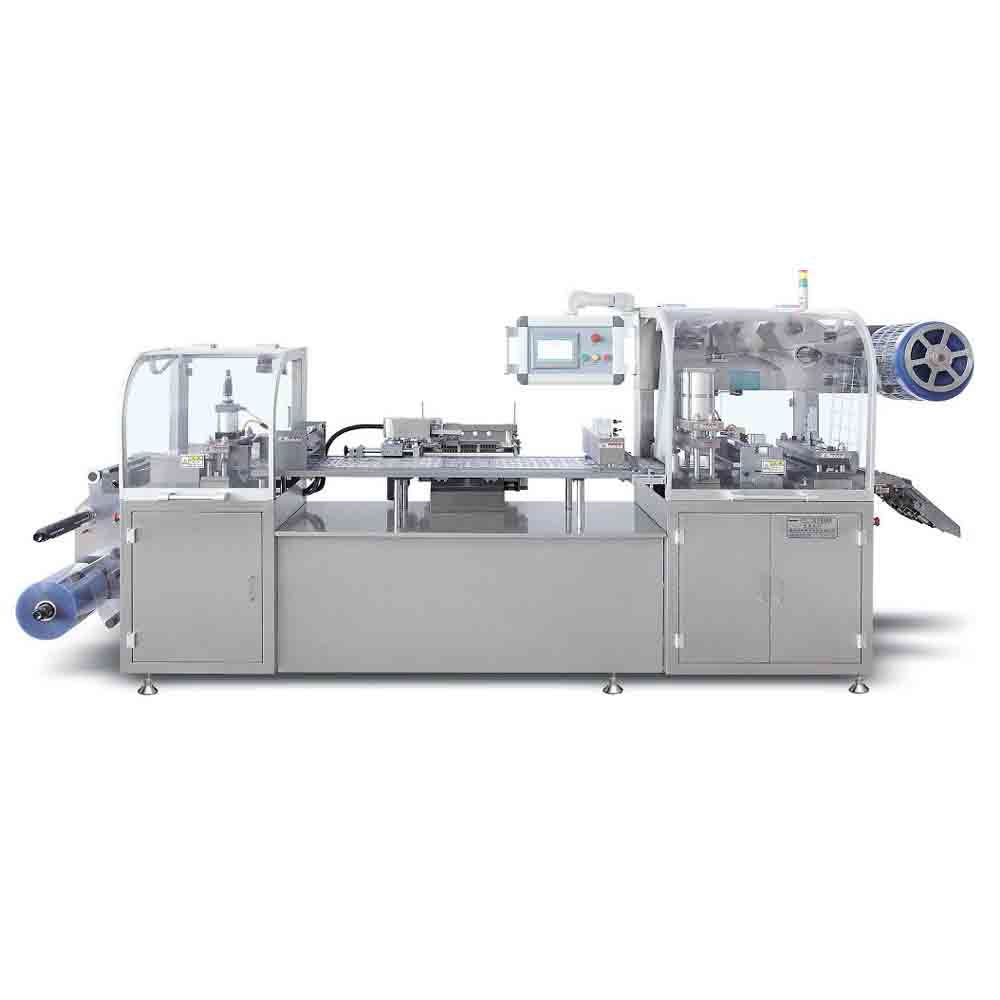 Description:
1. This machine adopts intelligent driver and PLC Human Computer Interface.(PLC SEMENS)
1.1 Strock can be adjustable (servo motor driver control): On the required changes to blister specifications, not to add or replace parts, use of servo motor drive control, its traction strok by the 60-152MM distance adjustable, smooth and accurate implementation of the blister specifications replacement.
1.2 Mould insert position device: change mould more accurate and facility.
1.3 Main device: Forming, empty Blister detection,vials feeder,vials detection ,Pressing,strock,cutting and each main parts all installed above on machine plane ,more facility for operation.
1.4 Cylinder sealing: adopts pressure boost sealing make the blister net-veined more clear and with well sealing,while protecting the life of the cam.
The temperature can be adjust,the base temperature is 165 degrees centigrade.
Adjustable Frequency.
After sealing with water cooling system, adopts water chiller to circle cooling.
Station can be adjustable: forming ,batch ,pressing,cutting ,sealing can be adjust by hand wheel and show the figure ,and the sealing mould as the base point.
Technical Data:
1) Punch frequency: 15-25 cut/min
2) Sheet quantity per cutting: 4 sheets per cutting
3) Capacity: 60-100 sheets per minut(3600-6000 sheets per hour)
2) Max. Forming area and depth: 355 x 175 x30mm
3) Adjustable range of stroke: 60 - 175mm
4) Air compressor: ≥0.22m3/min (self -prepared)
5) Power: 5.5kW, AC 380V or 220V
6) Rated frequency: 50Hz
7) Air pressure:0.6-0.8Mpa
8) Dimensions: 4800 x 750 x 1650mm
9) Weight: 1,800kg


Machine Photo: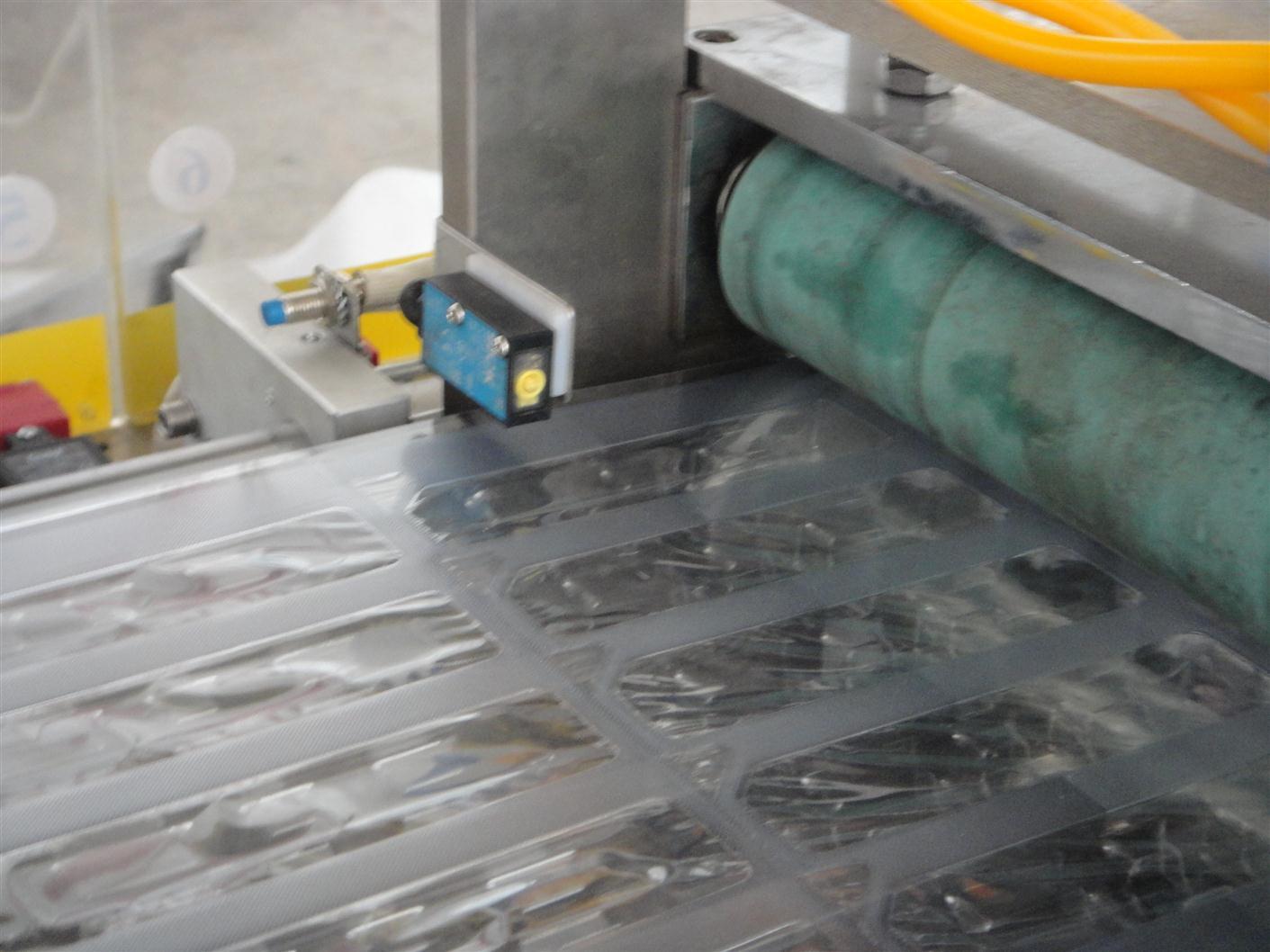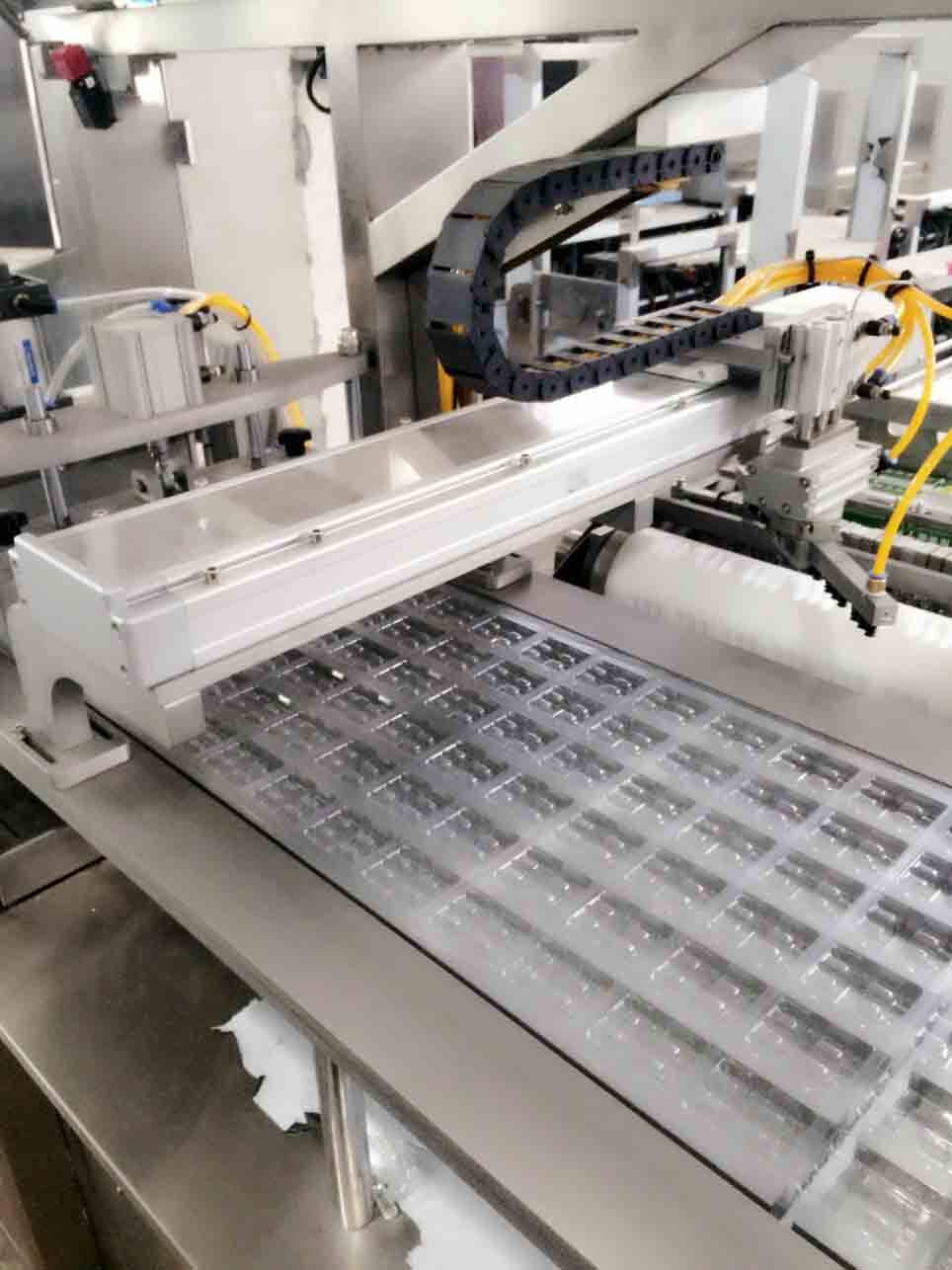 Blister Sample: