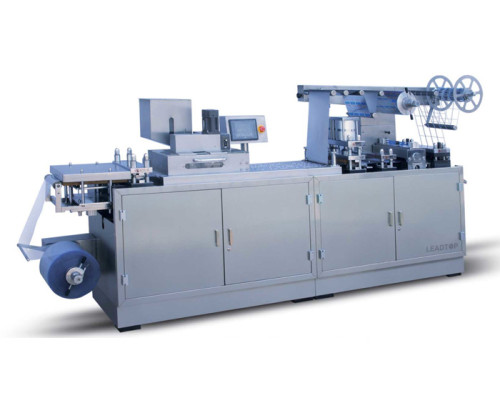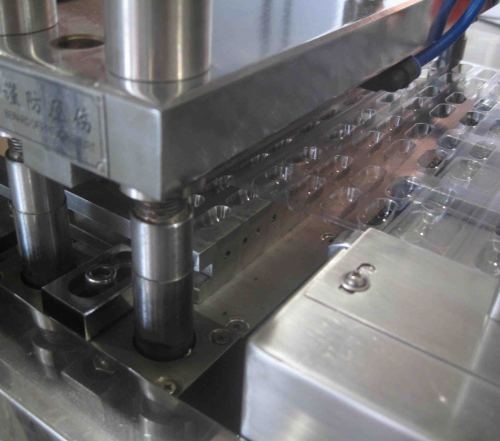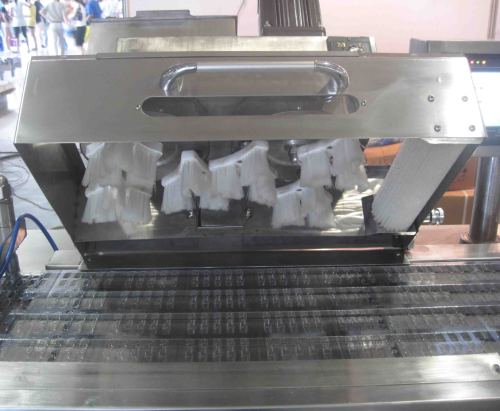 DPP-320A Automatic Capsule Tablet Aluminum Plastic Blister Packing Machine price
Item specifics
MODEL:

DPP-320A
Blanking frequency (cutting):

15-45
Sheet's quantity of one blanking (sheets):

5
Capacity (blisters/hour):

10500
Adjustable scope of feed travel: (mm)

10-160
Max Forming depth (mm) PVC:

340×120×25
Capacity of air compressor(m3/min):

≥0.36
Wrapper specification (mm):

PVC for medicine 340× (0.15-0.5) mm Aluminum film 340× (0.02-0.035) mm
Power supply (KW):

220V AC, 30 Hz, Three Phase (Depend on your requirement.
Weight (kg):

2100Kg
Description
DPP-320A Aluminum Plastic Blister Packing Machine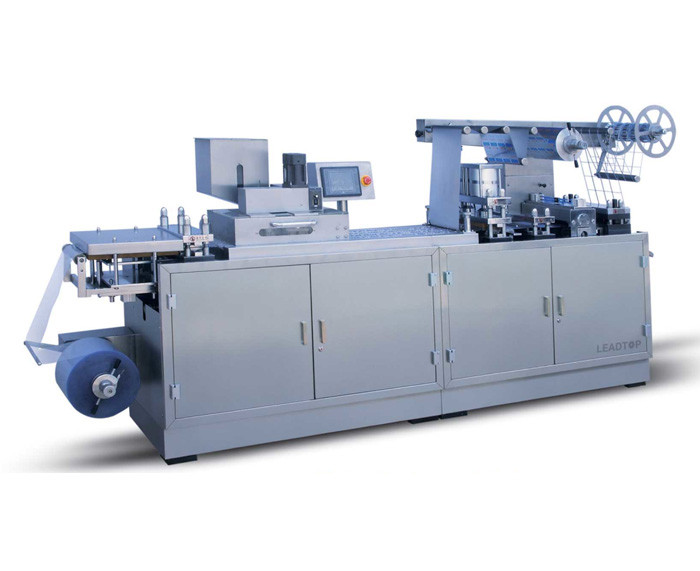 Simple Introduction:
The machine is new product which is improved based on customer's requirements. It's suitable for packaging of all kinds of liquid and solid in large & medium pharmaceutical factory, health medicine factory, hospital preparation lab, food industry, electronic industry, hardware industry, etc. It can protect the material from steam or dust, improve product packing degree, and increase the additional value. The machine is used to produce large quality and single product.
Main Technical Data:
MODEL:

320A

Blanking frequency (cutting):

15-45

Sheet's quantity of one blanking (sheets):

5

Capacity (blisters/hour):

10500

Adjustable scope of feed travel: (mm)

10-160

Max Forming depth (mm) PVC:

340×120×25

Capacity of air compressor(m3/min):

≥0.36

Wrapper specification (mm):

PVC for medicine 340× (0.15-0.5) mm

Aluminum film 340× (0.02-0.035) mm

Power supply (KW):

220V AC, 30 Hz, Three Phase (Depend on your requirement.

Weight (kg):

2100Kg
Feature:
Travel scope can be adjusted.Mould is located by locating groove which makes it easy to change mould.
The machine heats the PVC through conduction and forms it through pressing and frothing.
The material is fed automatically.
The mould and feeder can be designed as user's requirements. Speed is shifted by step-less transducer.
Adopt the interface of human-machine and PLC programmable controller, it can synchronize accurately.
Adopt the equipment of trace pressing, batch number printing and scarp-collecting.Stepping motor drives and tow materials.
The heating moulds will automatically separate when the machine stops, which contributes to protect the material between them and extend the machine's life.
Mechanical Part:
The advanced machine has been

equipped

Four Adjusting wheel in every mould Position. And the Main Motor has been e

quipped

Stop Machine. It means you can

not only use PLC and Step Motor for adjusting

running length, but also using

Mechanical

part for adjusting.
The Improvemetn of 320 Blister Packing Machine:
Original 320: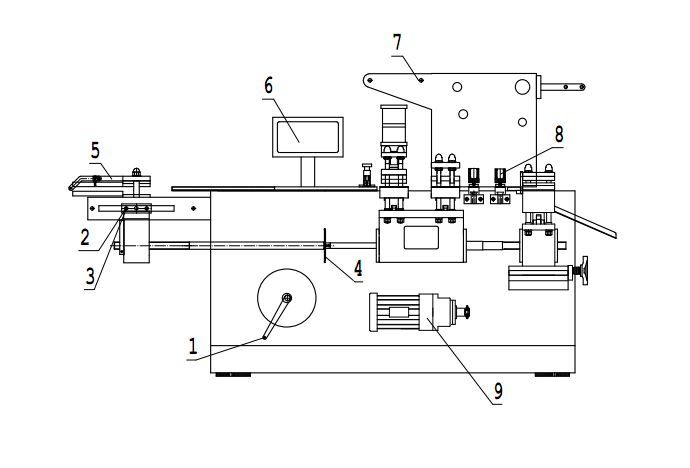 Improved 320: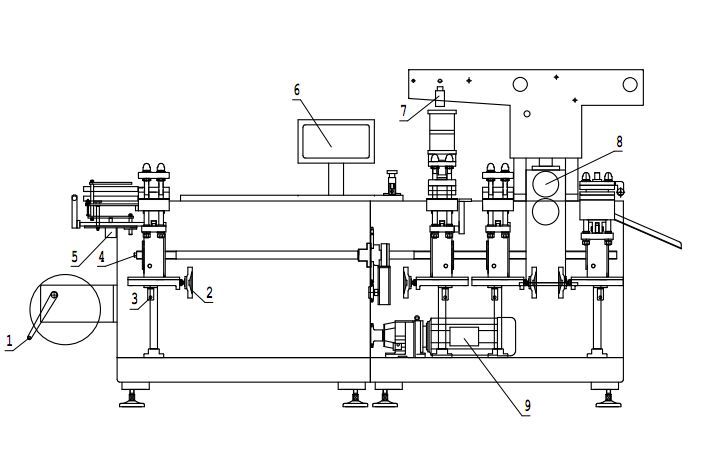 Table of Comparison between Old and New:
| | | |
| --- | --- | --- |
| No. | Improved DPP-250A | Original (other type) |
| 1 | The machine will stop automatically when material is exhausted.. | Same |
| 2 | Each operation post is equipped trimmer hand wheel. | There were only two. |
| 3 | There are hold-down nuts for each operation post avoiding the pre-adjustment removed. | There were only two |
| 4 | Previous code disc is replaced by new encoder, which will control the air supply of blistering, cooling and towing length of step-motor.(There are 360 pulses which control this function). | Previous code disc controls the air supply of blistering of pneumatic clip by 360 orifices. If code disc moves slightly, the pneumatic clip will become unstable. |
| 5 | The heating mould will be hoisted by cylinder if operation is stopped so as to avoid PVC film burned. | The heating mould will not be hoisted if operation is stop and PVC film will be easily burned. |
| 6 | There is PLC interface which controls all the functions and operations of the machine. | No |
| 7 | Photo-electrical matching (register): photocell eye will follow the color points and feed back the data to the PLC, which controls towing length of step-motor. The accuracy of photocell eye tracking can reach to ±0.02mm. | No |
| 8 | Step-motor: The exchange of length of medicine board is controlled by the speed of step-motor, which is driven by PLC or operating its touching interface. You can turn off or stop machine at anytime, but the position of packing materials will not move, while the PVC or aluminum foil is forwarding, not matter whether there is air or not. | Pneumatic clip towing:The length of medicine board is adjusted by screw and it will be loose if without air, making the position of PVC and aluminum foil moved. |
| 9 | Type 74 gear speed reducer 74 with brake will be back to the starting point at any time when machine stops. | Cycloid motor has no brake function so it is instable when machine stops. |
Machine Pictures: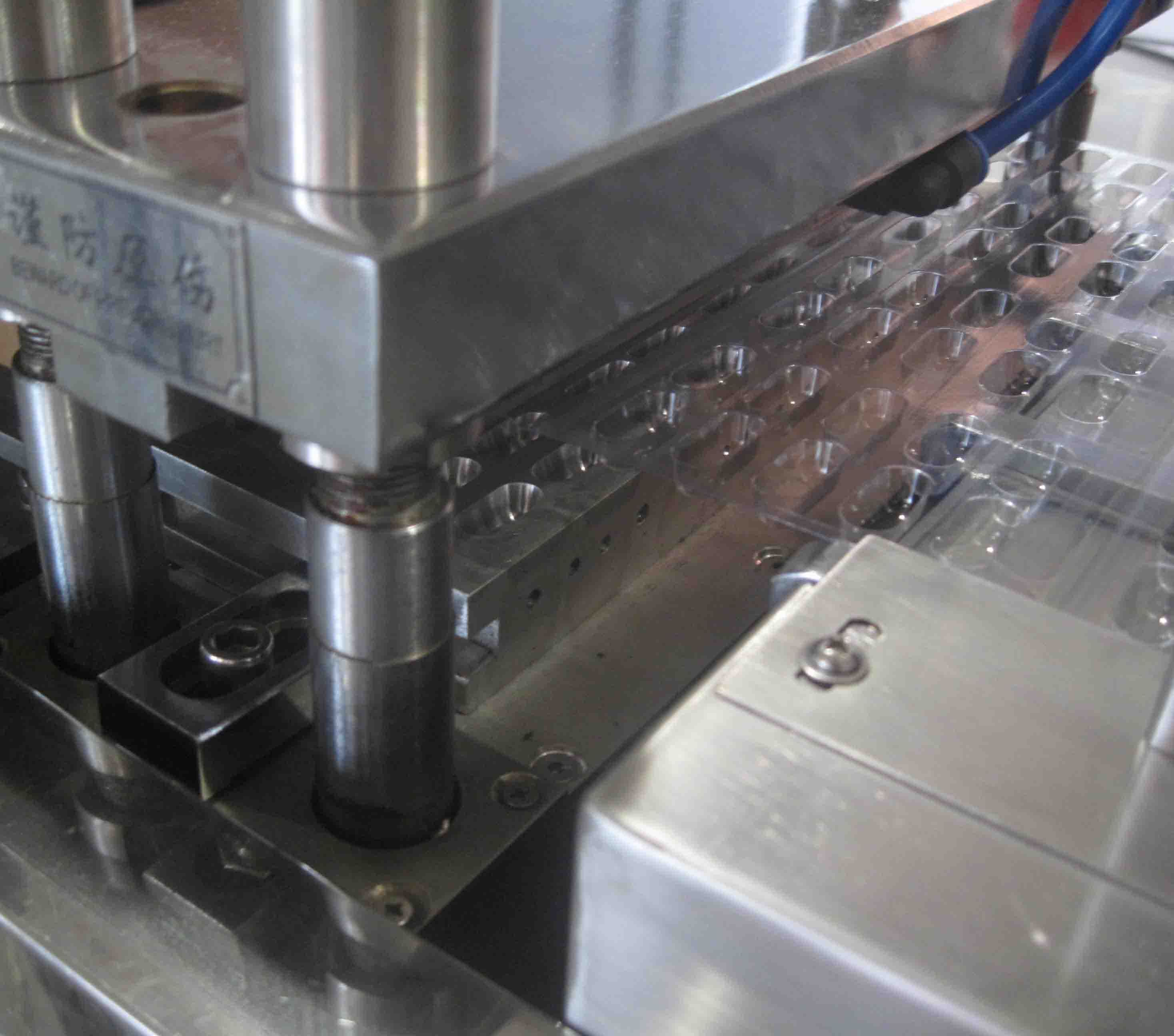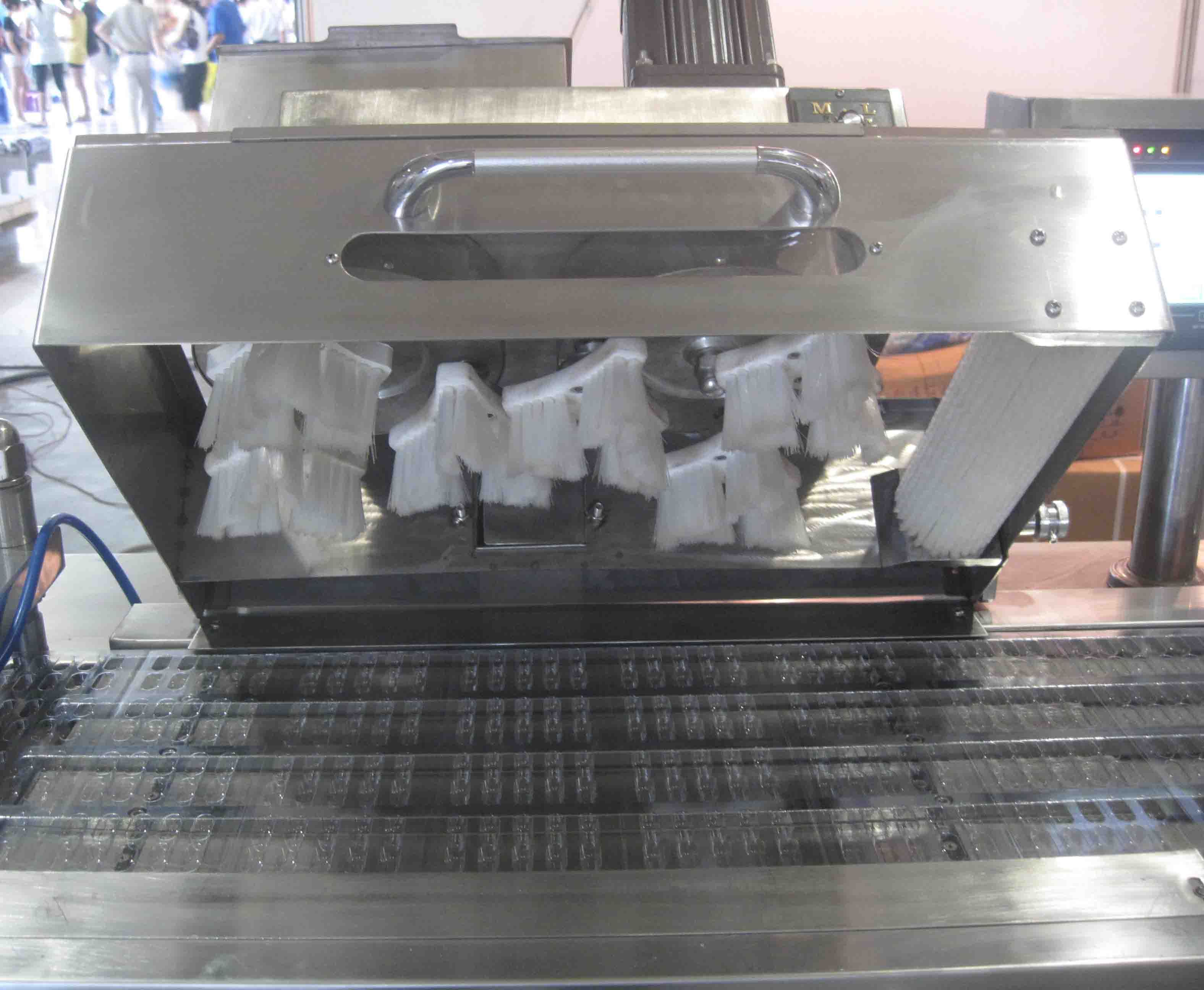 Other Useful Infromation for Blister Packing Machine:
Nowadays material for packing and time for working are expensive. The machine runs one hour it will take almost a rolling PVC and one third rolling Aluminum Foil. It means for Standard Blister Sheet(80*57mm), you have cost 0.01(price for one plate)* 4(one cut for 4 plate)*15-50(one minute for 15-50 cuttings)*60(one hour)=36-120RMB/hour. When you start the machine in the morning, 30minutes for heating the machine (you need pay salary in this time), If the material has been moved becaues of loosed pneumatic clip and stoped urgency yesterday, you need to adjust again. So the cost will be waste.
A blister Packing machine you can use for at least five years, But the waste of material you can buy another two or three new machines. This was their seriouse problem for pharmaceutical factory using other type machines. But now I really thanks for the wonderful suggestion that we have improved the machine in Step Motor and Stop Machine Green and Save Type Blister Packer.