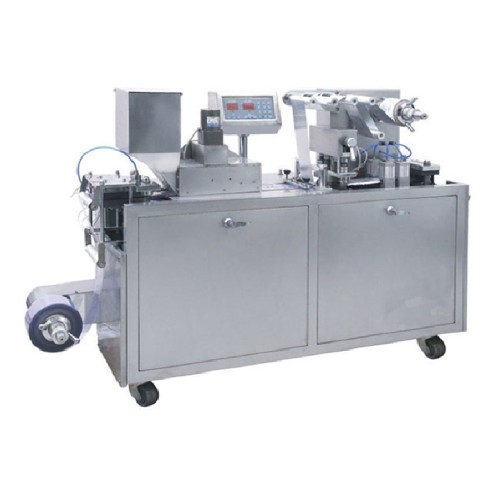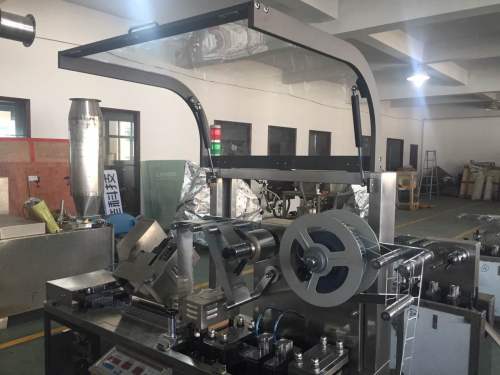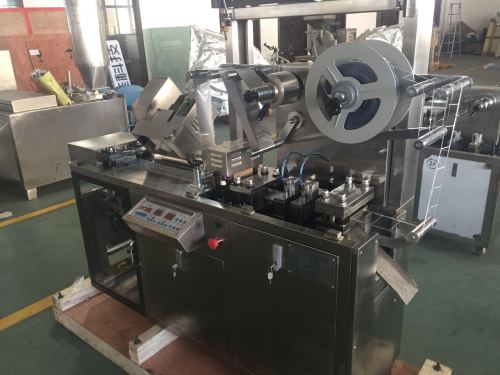 DPP-88 High Speed Pill pvc alu liquid Blister Packing Machine
Item specifics
Model

DPP-88
Blanking Frequency:

15-40Punches/min
Sheet's quantity of one blanking:

1 sheet
Capacity:

900-2100sheets/hour
Adjustable scope of feed travel:

10-110mm
Max. Forming:

120*110*15mm
Power Supply:

380V 50Hz 5.5Kw
Wrapper Specification:

PVC: 120×(0.15-0.5)mm PTP: 120*(0.02*0.035) mm
Overall Dimensions:

1650*500*1100mm
Packaging Dimension:

1800*650*1250mm
Weight:

650Kg
Description
DPP-88 High Speed Pill pvc alu liquid Blister Packi

ng Machine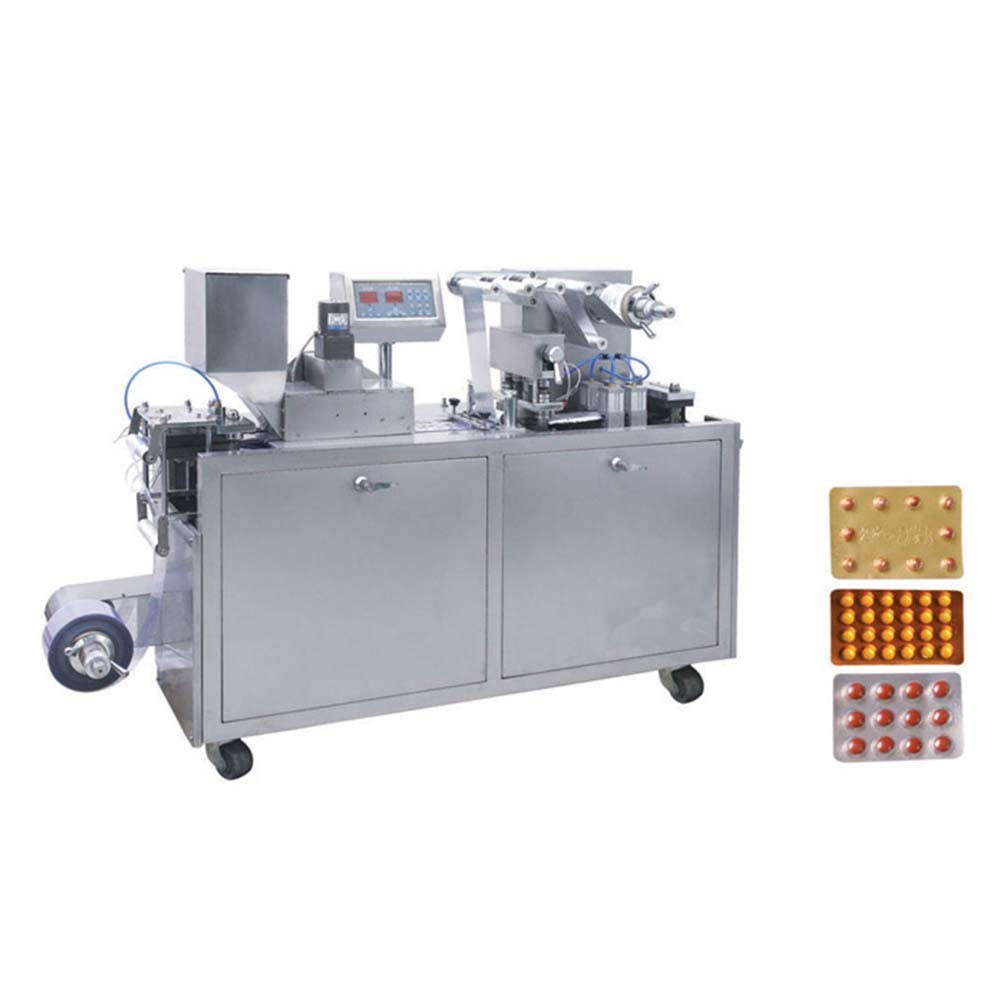 Product Application:
The DPP80 Blister packing machine is of flat-plate structure, with pressing, molding, meshes heat-sealing, adjustable travel range, for small size of body and ease of operation. It is applied to Al-Al, Al-PVC, Al-plastic packaging for capsule, table, candy, healthcare, small hardware etc. It is widely used in small pharmacy factory, preparation-room of hospital institute laboratory, mini-motor test workshop. The machine reaches advanced level in China.
It is suitable for capsule, tablet, honey pill, candy, liquid (ointment), paste as well as irregular shape Al-al Al-plastic and paper-plastic composite sealing packing in pharmacy, healthcare, food, cosmetics, medical equipment industry etc.
Tachinical Data:
Model

DPP-88

Blanking Frequency:

15-40Punches/min

Sheet's quantity of one blanking:

1sheets

Capacity:

900-2100sheets/hour

Adjustable scope of feed travel:

10-110mm

Max. Forming:

120*110*15mm

Power Supply:

380V 50Hz 5.5Kw

Wrapper Specification: PVC:

PTP:

120×(0.15-0.5)mm

120*(0.02*0.035) mm

Overall Dimensions:

1650*500*1100mm

Packaging Dimension:

1800*650*1250mm

Weight:

650Kg
Electronic Part List:
Name

Model

Qty

Remark

Transducer

0.75

1

Mitsubishi

Small breaker

40A 2P

1

10A 1P

2

Plastic board

500*350*8

1

Intermediate relay

220V

3

Solid State relay

40A

2

Radiator

2

Thermocouple

Model K,3m

2

Transformer

01-8v 01-15v

1

Mitsubishi

Trunking

20*20

2

Terminal Blocks

25A/5P

2

15A/5P

5

Grounding terminal

1

Single-chip panel

1

Plug

1

CHNT
Machine Photo: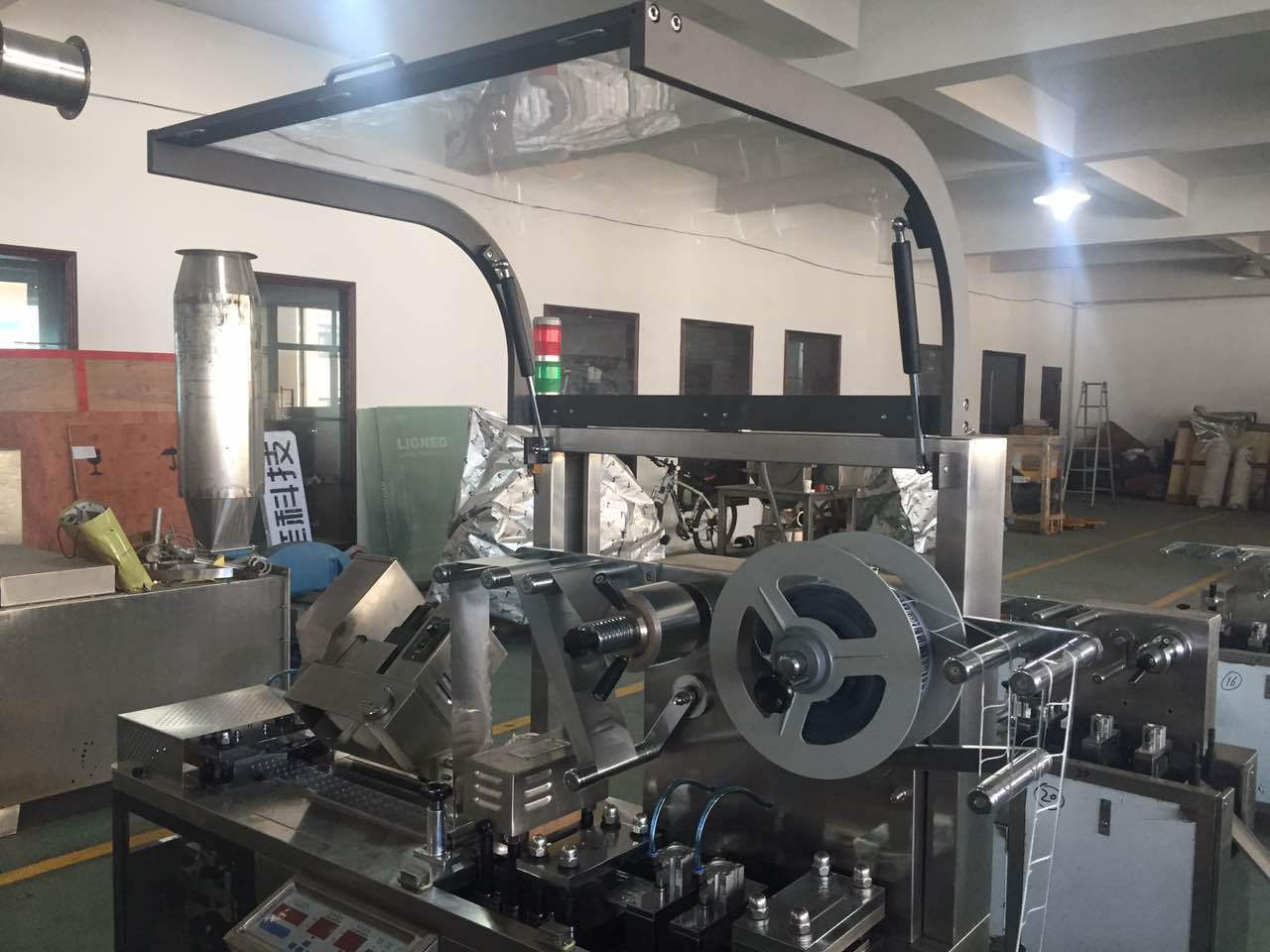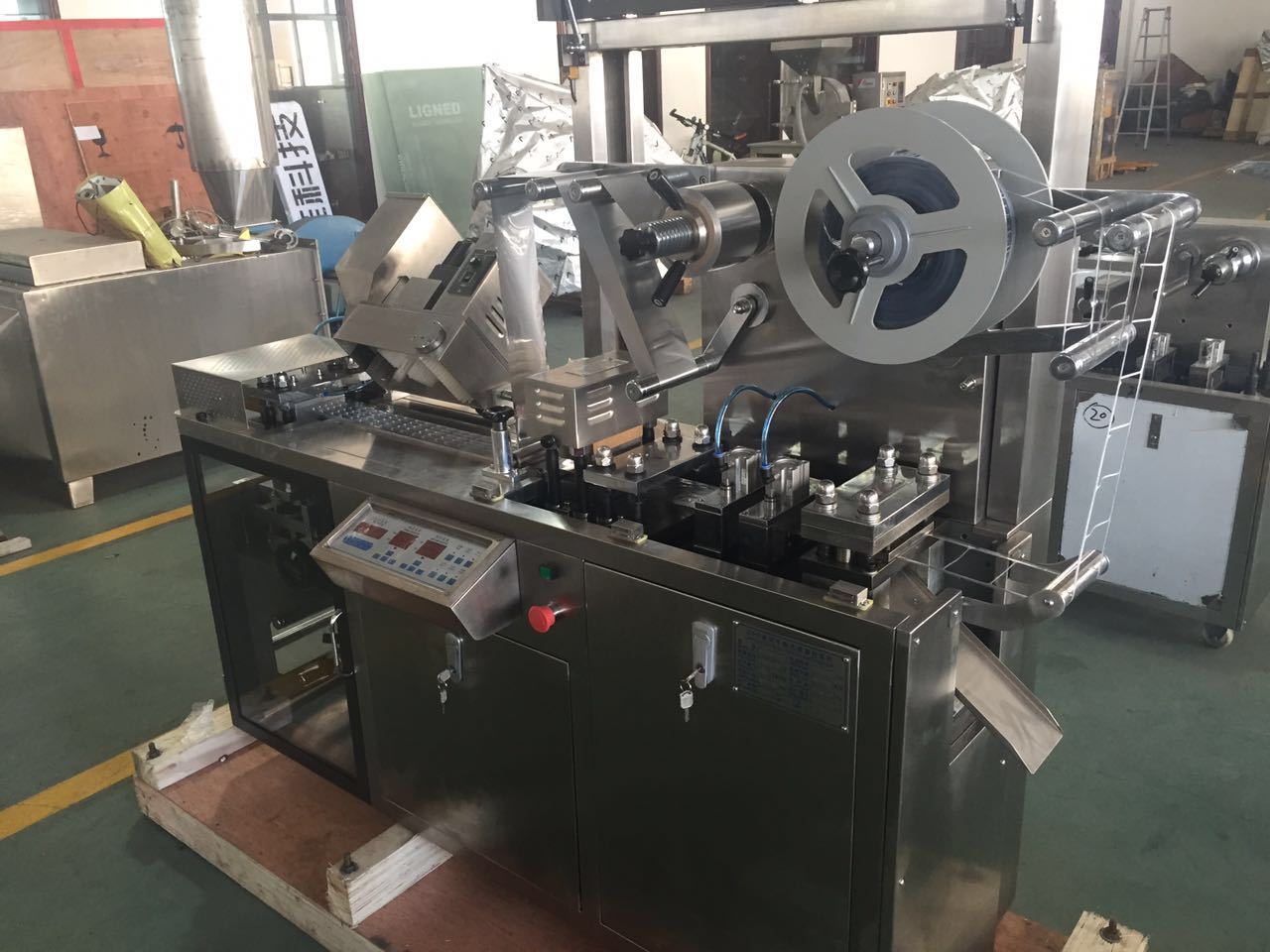 Blister Sample: