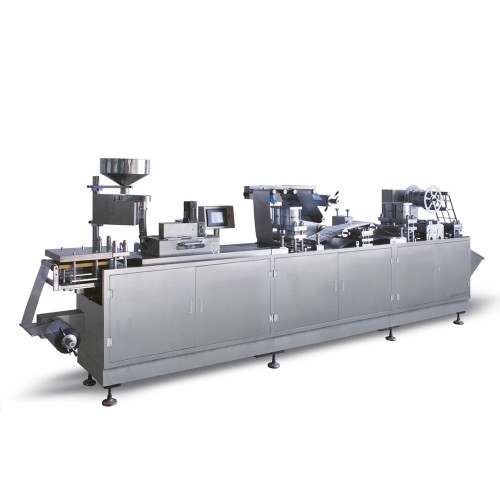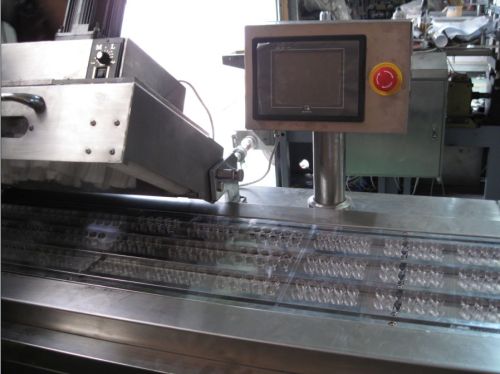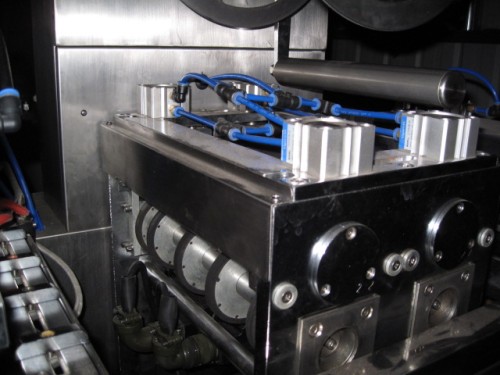 DPP-250F Automatic Tropical High Frequency Syringe Blister Packing Machine
Item specifics
Model:

DPP-250F
Punch Speed:

10-35time/min
Forming Area:

PVC:250*160*25mm Tropical Aluminum: 250*160*15mm
Travel Range:

10-160mm
Compressed Air:

0.4MPA-0.6MPA
Power:

380V 50Hz 4Kw
Wrapper Specification:

Aluminum Foil: (0.02-0.035)*250mm Tropical Aluminum: (0.09-0.15)*250mm PVC: (0.15-0.5)*250mm
Overall dimensions (mm):

4300×635×1400
Weight (kg):

2000Kg
Description
DPP-250F Automatic Blister Packing Machine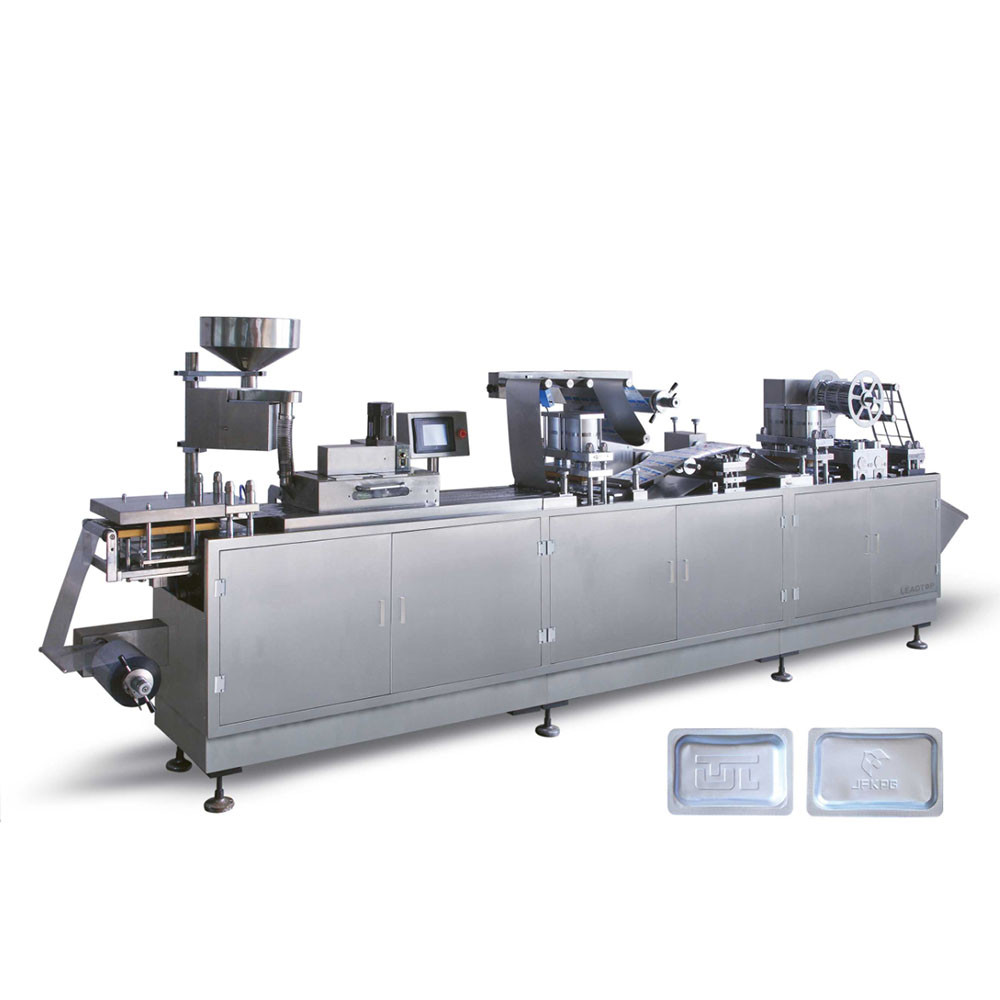 Brief Introduction:
This machine is newly developed and innovated by our company, and it technology is advanced in China by now. This machine is widely used for the aluminum-plastic/ paper-plastic/ aluminum-aluminum sealing & packing of capsules, tablets, honey pills, candies, disposable syringes or irregular products in industries of pharmaceutical, food, health care and medical machinery, etc. With the micro-computer PLC control, the VVVF and the touch screen, its automation is high, and it's ideal blister packing machine for manufacturers. This product passed the approval of Provincial technological achievements of China.
Characteristic:
1

) The spindle locating devices with gear racks are equipped in the devices of forming, thermal sealing, batch No. printing, impressing and cutting, etc, and when the handle is rotated, all these devices can move flexibly in the spindle. There is a ruler, with which it's convenient to position fast and correctly.
2) There are double oscillating rods in the manipulator, the puling travel's range is increased to 180mm, so the blister package with all kinds of size can be satisfied. Operations of blister sheet correcting & heating, the pressing & forming, the face/back surface pattern impressing, the cylinder's thermal sealing, the automatic feeding, the automatic batch No. printing and automatic cutting can all be completed by this machine, and it's easy and reliable to operate.
3) With the pressing & air forming device and the mechanical punch, the blister shapes are homogeneous and strong, and it is specially used for the packing of big hone

y pill or medical machinery, etc, whose size is bigger or whose shape is irregular. When the special automatic charging device is equipped, this machine can also be used for the packing of ampoule, syringe or vials, etc.
4) The helical-gear reducing box with parallel shaft is adopted for the main transmission part, the pin positioning is adopted for the dies of forming, thermal sealing and the impressing, the pressing plate is tight, the positioning is accurate, and it's convenient to change dies.
5) As to user's requirement, the machine can be made by several parts, which is convenient to move the machine into the workshop.
Main Techinical Data:
Model:

DPP-250F

Punch Speed:

10-35time/min

Forming Area:

PVC:250*160*25mm

Tropical Aluminum: 250*160*15mm

Travel Range:

10-160mm

Compressed Air:

0.4MPA-0.6MPA

Power:

380V 50Hz 4Kw

Wrapper Specification:

Aluminum Foil:

(0.02-0.035)*250mm

Tropical Aluminum:

(0.09-0.15)*250mm

PVC: (0.15-0.5)*250mm

Overall dimensions (mm):

4300×635×1400

Weight (kg):

2000Kg
Electric Part List:
Name

Model

Qty

Remark

Touch-screen

MT506LV45WV

1

WENVIEW

Transducer

VFD02.2B43A

1

DELTA

PLC

FXIN

1

Mitsubishi

Communication wire

2M

1

Mitsubishi

Servo motor

Type110

250L

1

China Main Land

Servo Driver

1

China Main Land

Temperature controller

FX2N-4AD

1

Mitsubishi

Air breaker

DZ47-63 3P/40A

1

China Main Land

DZ47-63 1P/10A

2

DZ47-63 1P/10A

2

DZ47-63 1P/10A

2

AC contactor

CJX2-5210

1

China Main Land

Proximity switch

JZ-D4KK-M

2

China Main Land

ES18-D005NK-MB

1

China Main Land

Proximity switch with delayer

J6-D7NK-T2

3

China Main Land

Encoder

360BM

1

China Main Land

DC Relay

MY2NJ

1

OMRON

MY4NJ

1

OMRON

Urgent stop switch

Y090(11TS)

1

China Main Land

Switch power adapter

AD 0-5 0-24 120W

1

China Main Land

Solid state relay

25DA

4

China Main Land

Thermocouple

Mould K 3M

3

China Main Land

Wiring Block

JF5-1.5/5

6

China Main Land
Servo Motor: