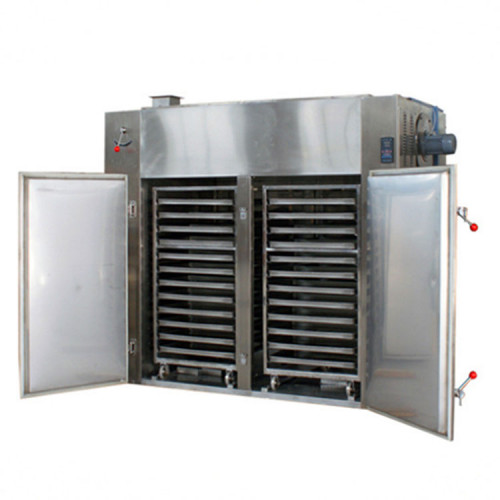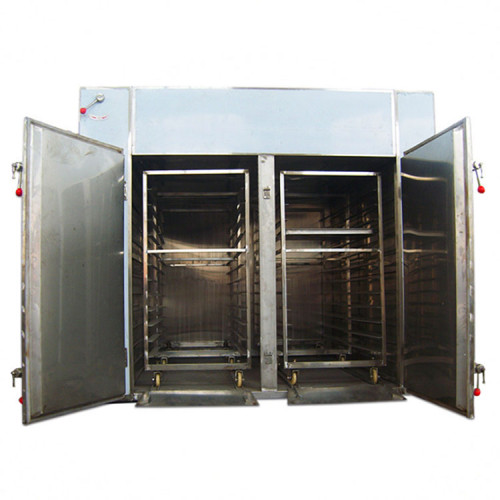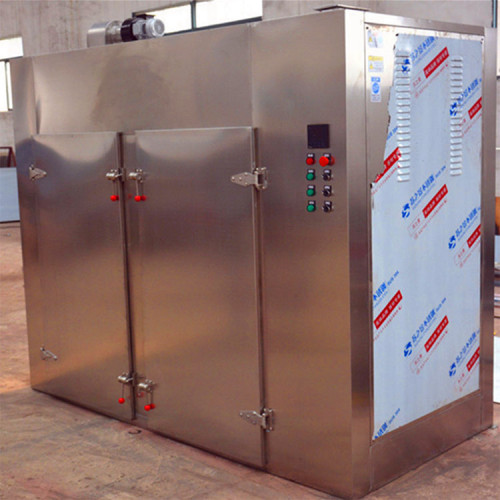 High Temp Electric Blast Intelligent Drying Oven Dental Hot Air Circulation
Item specifics
Drying quantity per time (kg)

25
Power of blower fan (kw)

0.45
Consumed steam(L/min)

5
Drying cart (pcs)

0
Drying pan(pcs)

24
Machine Size (mm)

1550*1000*2044
Description
Drying And Sterilizing Cabinet Hot Air Circulation Drying Oven

Products Show
Used to dry and sterilize powdered solid, granule, fiber splicing or colloid foodstuff, additive, condiment, medicine, health products, special local agriculture side products, dehydrated vegetables, bean powder, oatmeal, fast noodles, rice powder, chicken essence, tea leaves, tobacco; the maturation, baking and puffing of beef jerky, sunflower seeds, little walnuts, potato chips, fish and shrimp chips; the sterilization and preserving of liquid tonic taken orally, leisure snacks, fractional package meat stuff, vegetable powder, pickles, celery seeds, bean-made products; to eliminate the fishy smell of broad beans, rapeseeds; to dry silkworm cocoons; to heat and sterilize fast food.

We can manufacture the Non-standard equipment according to the requirement of customers!

Heating source includes three modes steam, electricity and electrical steam.

Service temperature: steam heating 50-150℃; max 150℃; electrical heating 50-350℃.

The temperature is automatically controlled, and is recorded by the recorder;

Inner wall of oven adopts full welding and arc transition, with no dead angle.

The whole machine has favorable sealing performance. The unique guide rail sealing device guarantees fine sealing performance for the whole machine.

The air inlet port is equipped with high efficiency air filter; dehumidification port is equipped with medium efficiency air filter.

The two doors of double-door drying oven are mechanical interlocked.

Components and parts in the oven can be quickly dismantled and installed, which is convenient for cleaning.

The control system has text display and touch screen for selection.

The whole machine is in accordance with GMP standard.