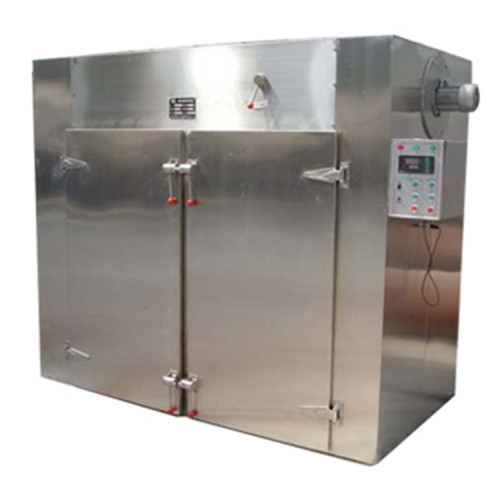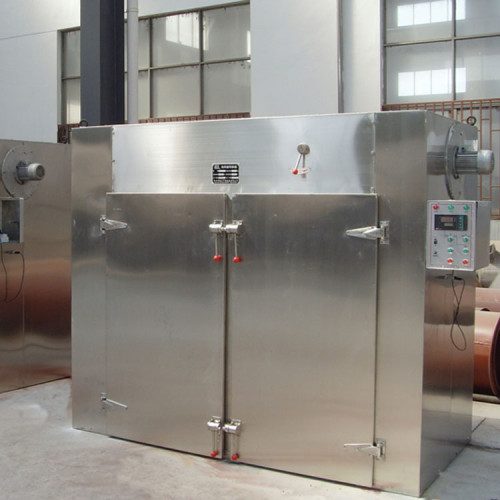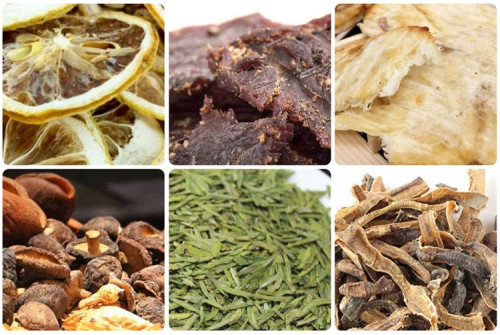 Hot Selling Economy Electric Heating Hot Air Circulation Drying Oven
Item specifics
Drying quantity per time (kg)

200
Power of blower fan (kw)

1.1
Consumed steam(L/min)

40
Drying cart (pcs)

2
Drying pan(pcs)

96
Machine Size (mm)

2300*2200*2433
Description
Hot Selling Economy Electric Heating Hot Air Circulation Drying Oven for Preserved Fruit and Fresh Vegetable Onoin
CT/CT-C Series Hot Air Circulation Oven.
The hot air circulating drying oven is used in the material's heating & solidifying in the industries of pharmaceutical, chemical, food, agricultural and sideline products, aquatic products, light industry and heavy industry, etc, such as crude drugs, traditional Chinese medicine decoction pieces, extractum, powder, granule, electuary, water-bindered pills, packing bottles, pigment, dyestuff, dehydration vegetables, dried fruit & melons, sausages, plastic resin, electric elements and drying varnish, etc.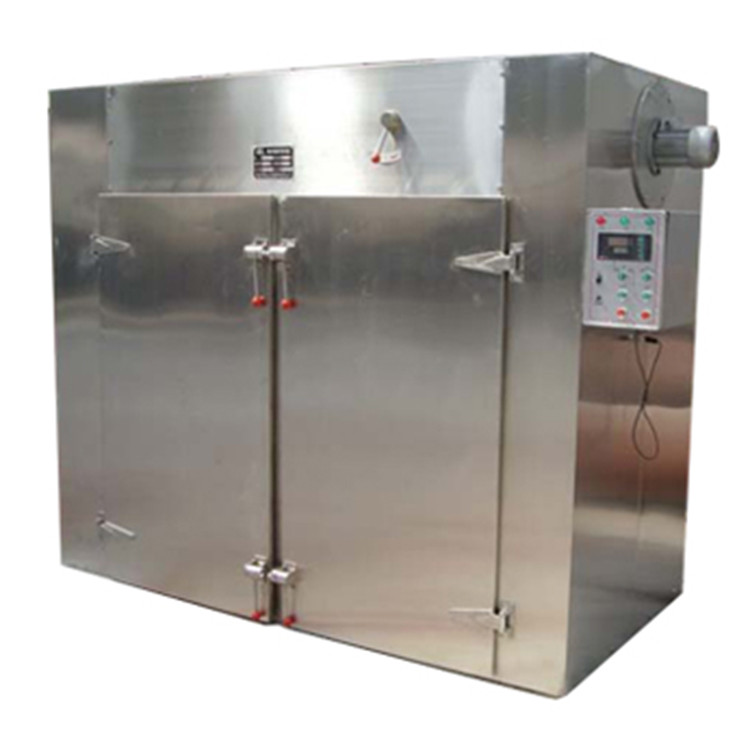 The low-noise high temperature proof axial blower and an automatic temperature control system are equipped in the CT-C series hot-air circulation drying oven, the whole circulation system is the fully enclosed, the heat efficiency of the drying oven is increased from 3-7% to 35-45%, and the highest heat efficiency can reach 50%. The successful design of CT- C hot-air circulation drying oven proves that the hot-air circulation drying oven in our country reaches the advanced level both in China and abroad, and not only a large quantity of the energy in our country is saved, but also the economic profits of the enterprises are increased.
Specification:
1. The heat source can be steam, heat conductive oil, electricity or far infrared for option.
2. Steam heating: 140℃~150℃
3. Temperature of electricity or far infrared:350℃.
4. The oven can be equipped with the automatic control system, or the computer control system.
5. Normal steam pressure:0.2-0.8MPa.
6. Power of the electric heating (as I type) is 15KW, and it will be 5-8kw/h in the practice.
7. If there are any special requirements, please list them when order.
8. The non-standard ovens will be customized as to the actual process parameters.
9. If the operating temperature is higher than 14℃ or lower then 60℃,please indicate it when order.
10. The size of our drying trolley and drying trays are standard, and can be exchanged with one another.
11. The size of drying tray: 460 x 640 x 45mm.
Features:
a.Most of the hot air are recycled in the oven, the heating efficiency is high with less of energy;
b.With the adjustable air distributing board in the oven and the forced ventilation, the material can be dried homogeneously;
c.There is little noise for the whole machine, and the running is balanced. The temperature is self-controlled. It's convenient to install and maintain;
d.With wide application, all kinds of material can be dried by this machine, and it's general drying equipment;