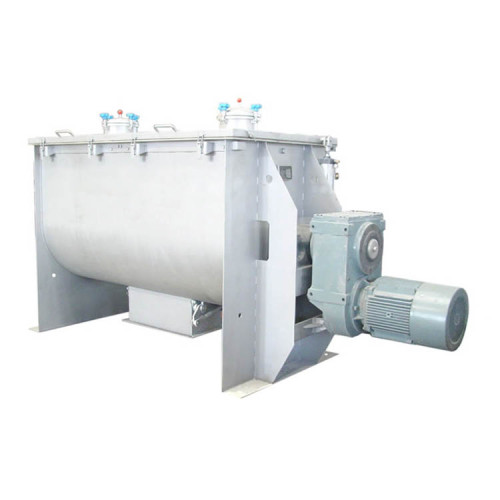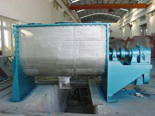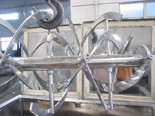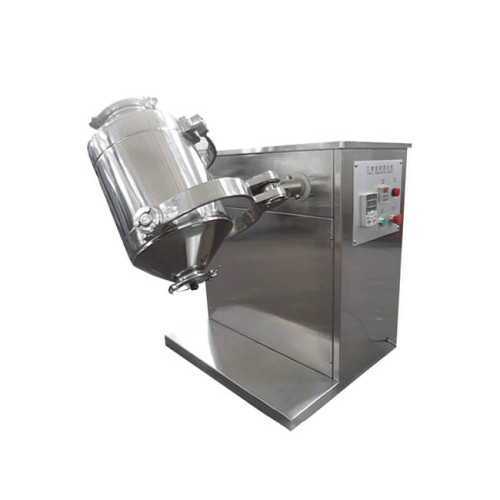 WLDH-1 Industrial Powder Mixer ribbon Blender Dry Powder Mixing Machine
Item specifics
Model

WLDH-1
Capacity per batch

400-600kg
Working Power

7.5-15kw
Machine Weight

1400kg
Description
WLDH-1 Industrial Powder Mixer ribbon Blender Dry Powder Mixing Machine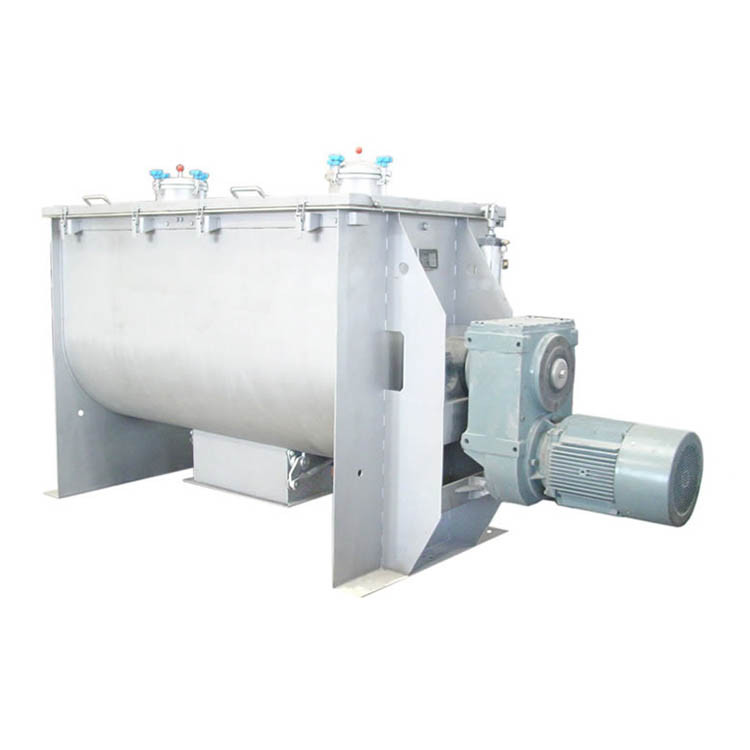 Simple Introduction:
Horizontal spiral belt mixing machine comprises of U-shape container, transmission parts and spiral belt agitating blades which usually have double or triple layers with outside screw gathering the material from sides to center and inside screw transmitting the material from center to sides to form convection mix. Spiral belt mixing machine has a good result in the mix of viscosity or cohesion powder and of putting liquid and mash material into the powder. The cylinder cover can be fully open so as to clean and change the device.
Product Description:
A. Drive Advantages
Standard form coning helix mixer machine have two churn helix, Practical applies to in according to equipment specification size can adopt single ( A long helix) , Double ( Length each 1 incorrect states helix) , Three ( Two short a long symmetrically disposal) Roots helix; Theoretically churns helix more many, Mixes effect more good.
B. U-Shape cylinder
Can tube of extraneous increase nip set of at mixer machine, Passes to nip set of in infuse into leng Re carrier come accomplish to materiel 's cool off or calefaction; Cools off ordinary pump enter industry use water, Heating's can go to enter steam or electric heating conduct heat oil.
C. Disconnecting type Spiral Belt
Go to enter spray liquid tube at mixer machine countershaft position, Connects fog melt nozzle, Can accomplish plus liquid mix; Passes choose specific material quality, Can join sour, Alkaline liquid material proceeding powder liquid mix.
D. Discharging Mode
Tube of lids can make into dome, At decreases remain convenient for clean up 's meantime, Can enhance mixer machine a tube of body partial endure press intension, At needs mixer machine tube of body endure press time many adopt this enactment.
E. Cooling and heating
Can will mixer machine tube of body make into owe press storehouse at be specific craft in, Use flexible hose will liquidity good dry materiel suck enter mix storehouse proceeding mix, Can avoid materiel feed in raw material 's remain and pollution in tache.
F. Main Shaft Airproof
Main Technical Data: