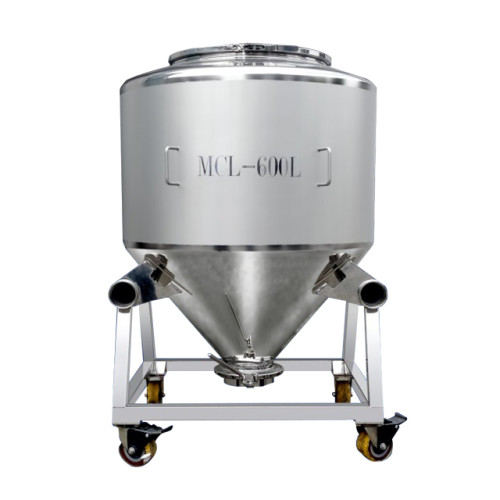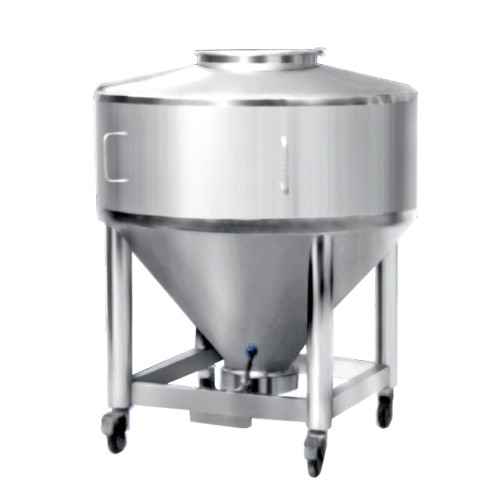 Bulk discount Stainless Steel liquid mixing tank with mixer homogenizer with best quality
Item specifics
Length*Width (mm)

1200(0~4)×1200 (0~4)
Height

1955±3mm
Feed Diameter

Φ500mm
Valve height(from ground)

(Designed size)±2mm
Inner surface polishing precision

0.2μm
Outer surface drawing treatment

0.8μm
Description
Bulk discount Stainless Steel liquid mixing tank with mixer homogenizer with best quality
Introduction

1. It is made of 304 or 316L stainless steel.
2. It is of column and conical shape. The external walls are subject to matte treatment and polishing treatment with beautiful appearance.
3. The upper and lower cones are formed through pressing by using special molds. The bends are subject to arc transition without dead corners.
4. The polishing precision of internal walls reaches surface roughness Ra0.2μm.
5. All welding points are subject to chamfering treatment and argon arc double-sided welding process. All weld seams are subject to grinding treatment. The welding quality meets the stipulations in JB4708 and JB4709.
6. The feeding port is manufactured by adopting the drawing process. The upper cover is formed through punching by using special molds, and embedded with silicon rubber O ring.
7. It is provided with the stainless steel butterfly valve with safety device, which has such features as good sealing performance, no water leakage, flexible operation, good safety and reliability.
8. It is equipped with the special cart, which uses PU caster wheels made in Hong Kong, featured by stable loading, convenient pushing, and no damage to the self-leveling ground in the clean area.
9. It has sufficient strength. Its wall thickness meets the requirements for loading capacity. There will be no deformation.
Main Technical Data:
Model

MCL


Length*Width (mm)

1200(0~4)×1200

(0~4)

Height

1955±3mm

Feed Diameter

Φ500mm

Valve

DN250mm

Concentric degree

Φ6mm

Valve height(from ground)

(Designed size)±2mm

Inner surface polishing precision

0.2μm

Outer surface drawing treatment

0.8μm

Valve seal

Water test

Welding inspection

Penetration inspection

Pattern, number

Chemical rotten word